How to Get a 'Dream Job' With World Vision in 60 Seconds or Less
Major Christian Nonprofit Teams Up With New 'Opportunity Platform' to Find Humanitarian Storyteller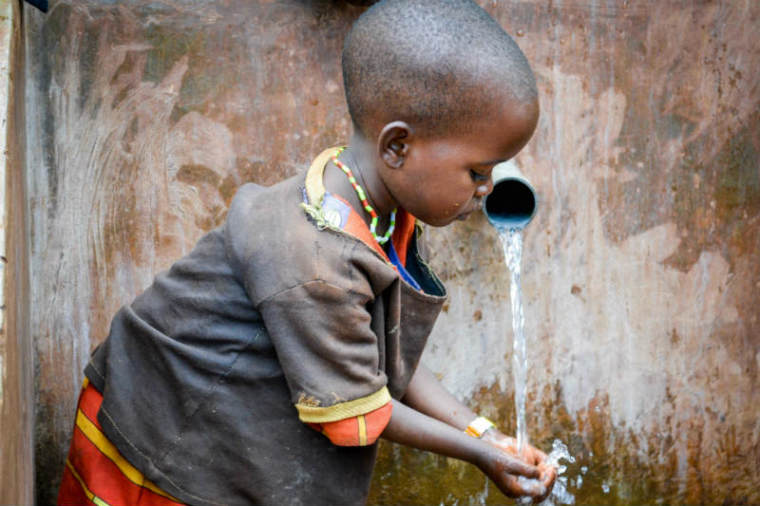 World Vision, a leading Christian humanitarian aid organization, has partnered with what's described as a new "opportunity platform" that allows participants to compete for a chance to nab the job of their dreams, if only for a week or two.
The platform, DreamJobbing invites contestants to upload a one-minute video explaining why they want the job they're applying for and what makes them an excellent fit.
Opportunities that contestants can vie for include gigs with Nitro Circus in New Zealand for three weeks (as a tour reporter and not a performer, unfortunately), with CBS in Los Angeles as a reporter, or even as a backup singer for the one and only Michael Bolton during his tour.
Or, one can try for a spot as humanitarian storyteller for World Vision, ranked as No. 11 on a list of The 50 Largest U.S. Charities by Forbes.
The job, according to a press release from World Vision shared with The Christian Post, involves witnessing how the nonprofit raises funds for and implements clean water and sanitation programs in underserved communities, in this case in Kenya.
Kenya, located in East Africa and sharing borders with Uganda, Ethiopia, Somalia, and Tanzania, faces recurring droughts and is impacted by water pollution and poor water quality. The predominantly-Christian country is home to more than 45 million people and is the source of several clean-water campaigns.
World Vision has been working to empower and improve the lives of Kenyans since 1974 and is involved in assisting 35 of 47 counties in the nation with clean water and other programs, according to its website.
"The winner's job will be to communicate that story to audiences around the country — through video, the spoken word, poetry, music, etc.," states the press release.
The nonprofit, founded in 1950, hopes to draw anyone with "a passion for serving children without access to clean water, food and security" to compete.
The promotional video below from DreamJobbing and World Vision lays out the humanitarian storyteller position.
DreamJobbing explains on its website, "The DreamJob winner will be chosen based on their application video, voice of the social community and interview." Winners will also be featured in a 30-minute TV show airing in the spring about the DreamJobbing experience. The application deadline is Feb. 5. Learn more online: http://dreamjobbing.com/dreamjobs/WorldVision.