HTC A9 news, specs, release date: Release of A9 may be at the same time as Butterfly
HTC A9 news, specs, release date: Release of A9 may be at the same time as Butterfly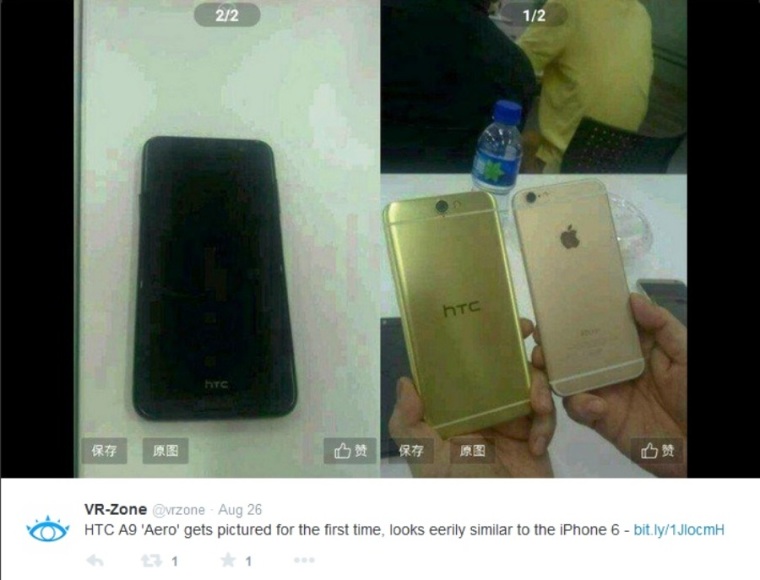 HTC has had a rough couple of months. Despite the less-than-stellar outcome from the release of HTC One M9, it still seems like there are people who believe that HTC can still get out of the quick mud they are currently sinking in.
The HTC One A9 "Aero" is certainly bringing hope to gadget lovers out there that HTC may not be entirely out of the game just yet. However, just when it was expected that it was releasing the rumored model last week, it had been somewhat of a disappointment when the midrange model HTC Desire 728 made an appearance instead. However, according to Phone Arena, it didn't take long before the Taiwanese-based company started sending out invites for an event where reportedly two high-end smartphones might be introduced.
This event scheduled for Sept. 29, which is 3 weeks from now, is titled "The World Best Meets the Best." Although it's not confirmed, it is somewhat expected that the unveiling of HTC One A9 will finally happen on this day.
According to Latinopost, news of the A9 has been making rounds in the tech community for its powerful specs, such as the 10-core MediaTek Helio X20 chipset with a Mali-T880 MP4 graphics processor, backed by a 4 GB Ram. It will also sport a 5.5-inch quad-HD (1440 x 2560 pixel) display with Gorilla Glass 4 and 2.5D curved edges. Another impressive improvement would be its camera, which will go past the HTC's UltraPixel sensor, and instead have an f1.9 lens. It will also be able to take RAW photography. Furthermore, it will be running on Android 6.0 Marshmallow operating system right out of the box. The expected price of the A9 is around $400–$600.
Alongside the A9 is the speculated HTC Butterfly smartphone, which many assume is aimed at the Japanese market and also to make up for the poor performance of the HTC One M9.