HTC One M8 and M7 to Receive Android Lollipop Update in 90 Days
HTC One M8 and M7 to Receive Android Lollipop Update in 90 Days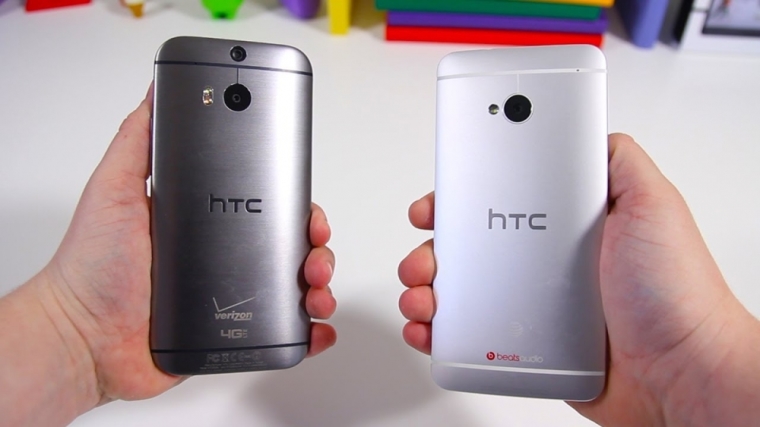 It was previously reported that the HTC One (M8) and HTC One (M7) will be receiving an update to Android 5.0, also known as Android Lollipop within 90 days of receiving the latest operating system from Google. On November 3, HTC made it official as the company took to Twitter to announce that they have received the source code from Google.
The HTC USA handle posted this message: "We have the Android Lollipop code. We'll be updating the HTC One (M8) & (M7) within 90 days from today #HTCAdvantage."
The countdown makes for a release date of the update in early February. According to 9to5google, those who are using the phones and are on Rogers, Bell, Telus, AT&T, Verizon, Sprint, and T-Mobile will be getting the update. The website also claims that HTC One users can expect the Android Lollipop update to be seeded to unlocked devices first before hitting carrier-locked handsets.
The Android Lollipop update is expected to enhance the performance of the HTC devices. Among the features that is rumored to be added to the M8 when it gets the upgrade is the Sense 6. According to TechTimes, Twitter user @upleaks posted this information on his account. The Sense 6 upgrade to HTC One devices will deliver an overall enhanced user experience, which includes an updated color palette and multiple themes.
The M8 and M7 are a part of the Taiwanese company's One series of flagship devices. The M8 is the follow up to the M7, and the M8 sports a sleeker design than its predecessor, a 90 percent metallic finish, and new apps such as the Kid Mode app which makes the phone safe even in the hands of children, the Fitbit app, and the Sense TV. Another upgrade to the M8 is the addition of a microSD slot, which was conspicuously absent from the M7.