Huckabee to Black Church: US Has a 'Sin Problem,' Not a 'Skin Problem'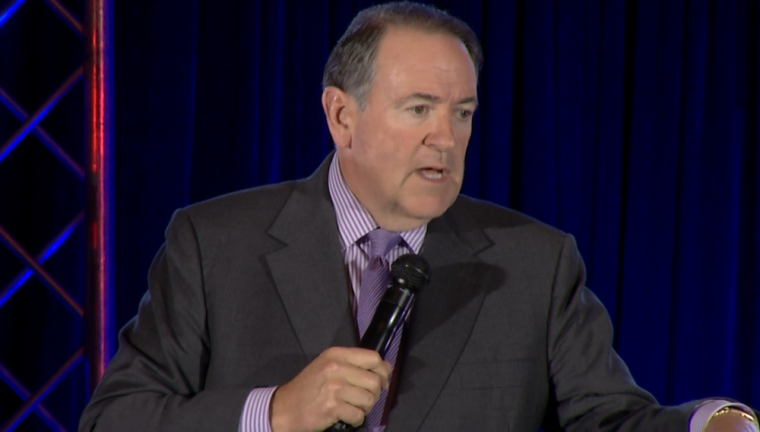 Former Arkansas governor and Republican presidential hopeful Mike Huckabee preached a sermon on racial reconciliation Sunday at a black church in rural South Carolina.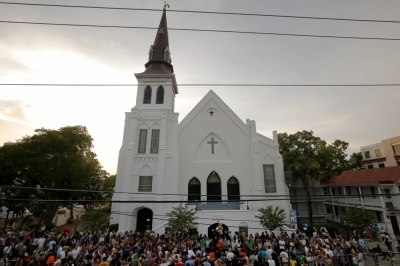 A Baptist minister by background, Huckabee delivered remarks at Rock Hill Missionary Baptist Church.
"I hear people say we've got racial problems. We don't have a skin problem in this country, we have a sin problem in this country," said Huckabee.
"We get all wrapped up in the things that divide us. Are you left or are you right? Are you Democrat or Republican? We didn't come here to scream at each other."
Huckabee also touched upon the recent Charleston church shooting, in which 21-year-old Dylann Storm Roof walked into a historic black church and murdered nine people in a racially motivated crime.
"The reaction in Charleston was not led by people who wanted revenge. They had to ask for God's grace," said Huckabee.
"I saw the family members. I felt ashamed of myself because, I'll be honest with you, that was not my first reaction."
In May, Huckabee declared his candidacy for the Republican primary. He had previously entered a GOP primary in 2008, garnering headlines when he won the Iowa Primary.
Last Thursday, in advance of his speech at Rock Hill Missionary Baptist, the Huckabee campaign released a video online titled "Reconciliation," which shows the former governor giving a speech in 1997 in honor of the 40th Anniversary of the desegregation of Little Rock Central High School.
"Government can do some things, but only God can change people's hearts. Government can put us in the same classrooms, but government can't make classmates go home and be friends when school is out," said Huckabee in the video.
"Government can make sure the doors of every public building are open to everyone. Government can ensure that we share schools and streets and lunch counters and buses and elevators and theaters, but let us never forget that only God can give us the power to love each other and respect each other and to share life, liberty, and the pursuit of happiness."
According to a recent Fox News poll, Huckabee placed seventh among the candidates respondents wanted to have as the Republican nominee for president.
Tying with Texas Senator Ted Cruz at 4 percent, ahead of him were Dr. Ben Carson (6 percent), Florida Senator Marco Rubio (7 percent), Kentucky Senator Rand Paul (8 percent), former Florida Jeb Bush (14 percent), Wisconsin Governor Scott Walker (15 percent), and Billionaire Donald Trump (18 percent).