Hundreds Gather in Washington to Honor Victims Killed in Taliban Terrorist Attack at Pakistan School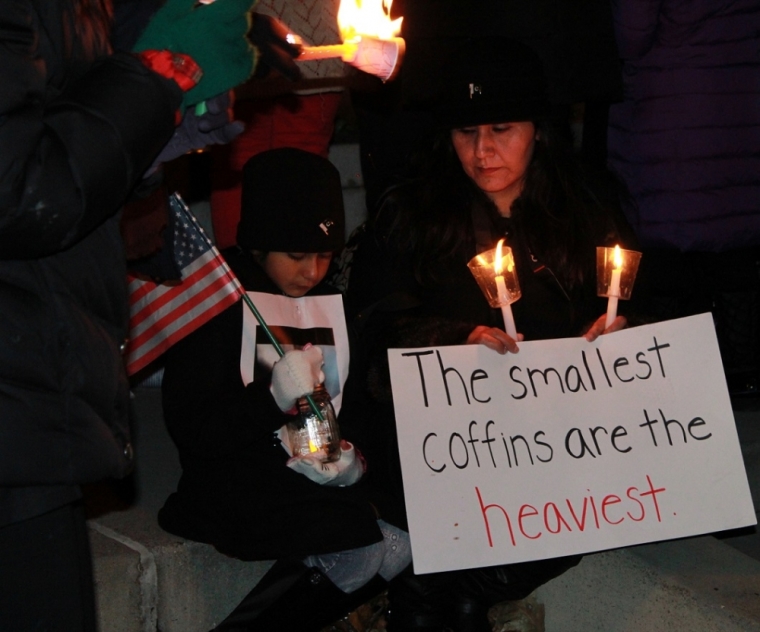 WASHINGTON — A vigil was held in the nation's capital in remembrance of those killed by a Taliban terrorist attack at a military-run Army Public School in Peshawar, Pakistan, Tuesday that killed 132 children and nine staff members.
Asad Majeed Khan, deputy chief of Mission at the Pakistan Embassy in Washington, D.C. and an attendee of the vigil, told The Christian Post that he was there in solidarity with those in mourning.
"I am to be with those who are here to express solidarity and support for the victims and the families of those who were killed in Peshawar," said Khan, who told CP that having hundreds of people from diverse backgrounds gather in Washington's Dupont Circle was "remarkable."
"You can see people from all colors and creeds and people with the different religions have come together in support and solidarity," Khan asserted. "This is a message that I take also from here this evening that this is not a fight for any country in particular, this is not a particular ethnic group or a particular religion's fight, this is a fight in which we are all together."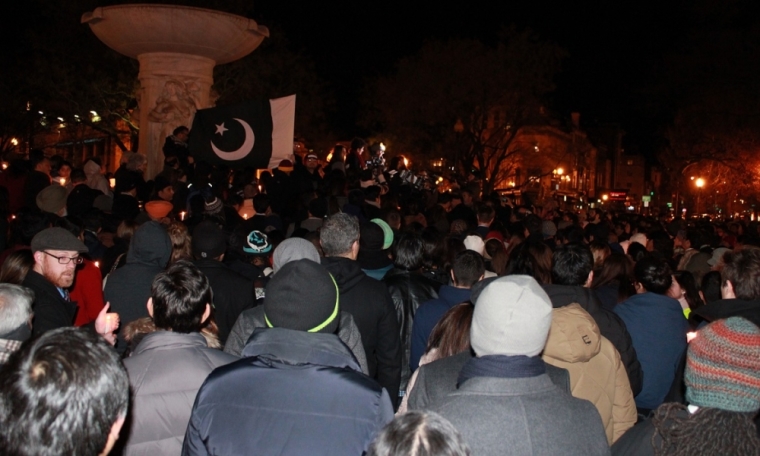 Earlier this week, seven terrorists affiliated with the Taliban stormed the Army Public School in the Northern Pakistani city of Peshawar.
By the time security forces had killed the terrorists, at least 120 people, most of them youths between the ages of 12 and 16, were among the dead.
As vigils were organized and held in memory of those fallen, the death toll from the school attack continued to rise. This is considered to be the worst terrorist attack to befall the Islamic Republic since 2007, when a rally for former Prime Minister Benazir Bhutto was attacked with two exploding car bombs.
Rashid Chotani, a physician who heads a local nonprofit and another attendee of the vigil, told CP that the "tremendous calamity" was still hard for him to comprehend.
"It's difficult for me to understand and appreciate why that happened. What was the reason behind it? The reasons have been given but how can somebody go in and kill 140 plus children?" Chotani asked.
Organized not long after news of the Peshawar school attack garnered international headlines, the vigil featured candles laid along the fountain wall at Dupont Circle in memory of the dead.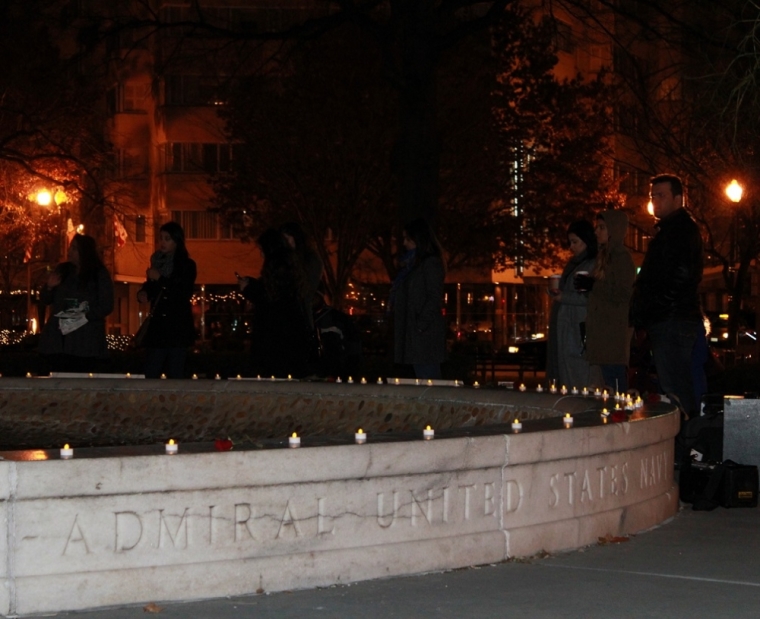 Volunteers distrubuted candles and a moment of silence was held to honor the victims of the Taliban attack. Various attendees also brought posters, and some wore headbands that demanded the destruction of the Taliban.
As part of the event, posters were placed along the fountain wall, with small Pakistani flags and candles next to them. Poems composed in response to the tragedy were read before those gathered, as well as the names of victims of the attack followed by their age.
There was also a social media component to the vigil, as attendees were encouraged to tweet comments on Twitter with the hashtag #DCWithPeshawar.
"We are standing united with the children of Pakistan to make sure that we send a very strong message that atrocities like these should not happen," Chotani told CP.
"Human life, irrespective of where it comes from, has a monumental value and especially lives of children who should not be treated in such a way."