Hurricane Isaac 2012: Path, Map Updates - Haiti Flooding; 100MPH Winds to Hit Florida, Alabama, Mississippi
Tropical Storm Isaac could become a hurricane in the coming days with the latest predictions suggesting it could reach hurricane strength power by Sunday or early next week. On its current path experts have mapped it to hit Florida on Sunday before making its way onto Alabama and Mississippi.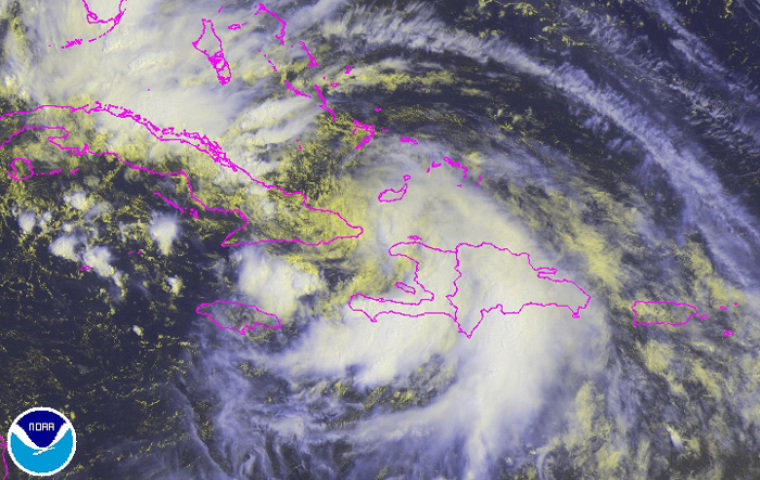 Hurricane Isaac is likely to now smash into the region of the Mississippi, Alabama and Florida panhandle borders. However, at its current speed the fiercest part of the violent storm would not hit the region until late Tuesday or early Wednesday morning.
It is believed that the hurricane will be a strong category 1 or possibly even higher, with winds in the region of 80 to 100 mph. Although some predict it could even reach a category 2 or 3 storm.
The regions in the hurricane's path have been warned to expect storm surges and flash flooding.
Kristina Pydynowski, senior meteorologist at AccuWeather has said, "There is even growing concern that Isaac will continue intensifying into a major hurricane (Category 3 strength or higher); the longer Isaac spends over water, the more valid this concern becomes."
As the storm moves nearer to the Gulf of Mexico, where there are warmer waters, it is expected to strengthen further. The storm will move north-northwest and make landfall early-to-mid next week.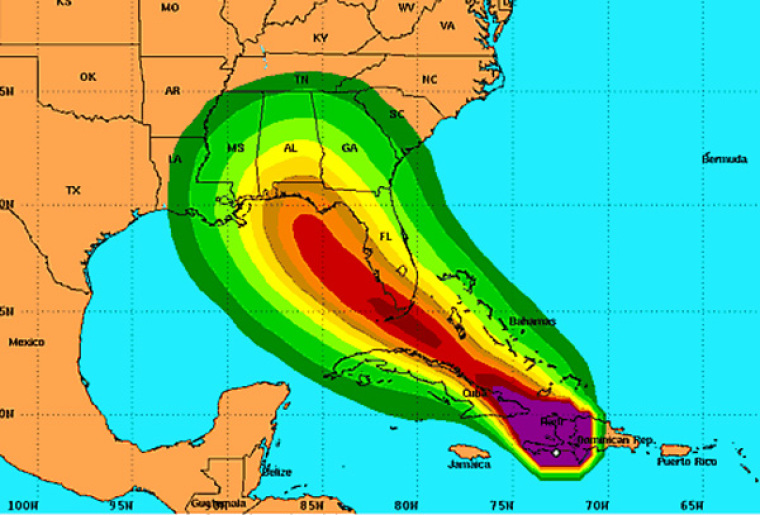 According to the Weather Channel: "Isaac is now expected to become a hurricane in the Florida Straits Sunday. Due to the size of Isaac's wind field and its forward motion, a hurricane warning has been posted for the Florida Keys, as well as coastal Collier, mainland Monroe, and far south Miami-Dade counties."
Haiti was hit by the tropical storm on Friday but was not as bad as some had previously suggested, although extensive flooding has occurred to some areas. Heavy rainfall has been seen across the region with mud and debris scattered across the streets in Port-au-Prince Saturday morning, and some areas have seen waist high flood waters. The biggest danger to the area now is severe flooding, especially as heavy rains continue to batter the region from the outer bands of the storm system.
Two deaths have been reported so far from Haiti, however as Isaac moves onwards experts are saying the worst is still very much to come, and as it becomes a hurricane in the coming days the Mississippi, Alabama and Florida are being put on full alert.