Ian Somerhalder and Nikki Reed News: Valentine's Day at the Beach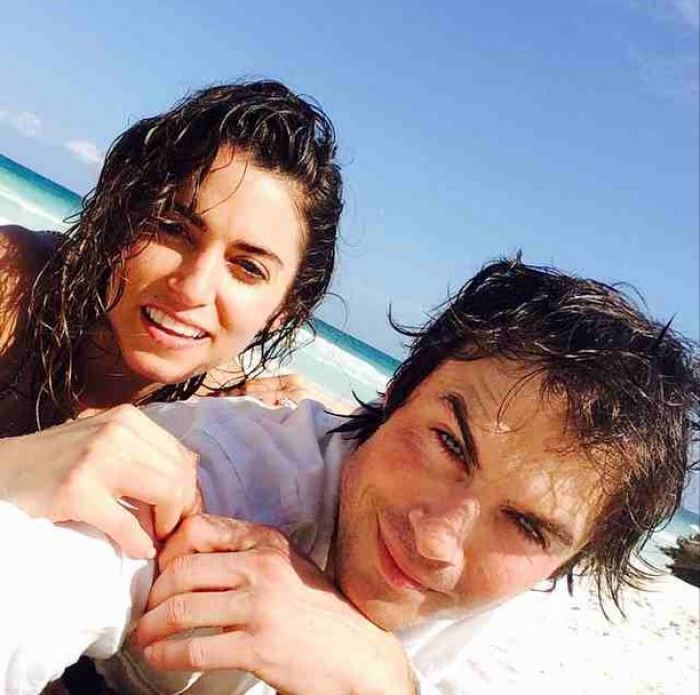 Ian Somerhalder and Nikki Reed celebrated Valentine's Day with a trip to the beach. The "Vampire Diaries" star and the "Twilight" actress posted pictures of their romantic date on Instagram last Sunday, Feb. 15. Though neither identified their exact location, it is rumored that the pictures were taken from the Caribbean island of Aruba.
Somerhalder posted a photo of him and Reed with their hair wet and smiling at the camera.
"Happy Valentine's Day everyone!" wrote Somerhalder on the photo sharing app. "I used to think this Day was a conspiracy of chocolatiers and florists but I realize that taking a day out of our busy lives to celebrate the love in our lives is so important and should be every day."
"Celebrate the love in your life — it's what makes the world go around," the actor continued. "Love should be simple but thoughtful — a gesture or loving act shouldn't be judged by its price tag."
Meanwhile, Reed posted a black and white picture of herself cuddling with her fiancé and captioned it simply, "This…"
She also posted a photo of a wind chime and wrote, "It's the simple things. The small gestures. The smiles. The smells. Take a walk. Take a picture. Take a deep breath. Lay somewhere for longer than you normally would. Breathe it in. Love yourself."
After six months of dating, Reed broke the news of their engagement on Jan. 24. The actress told Us Weekly, "He's so beautiful inside and out."
"He's quite possibly the most amazing man that's ever walked the planet. It's crazy. I'm so lucky, I love him," she added.
As of the moment, no date has been announced for the couple's upcoming wedding.