Immigration Reform: ICE Found Not to Track Assaults Against Agents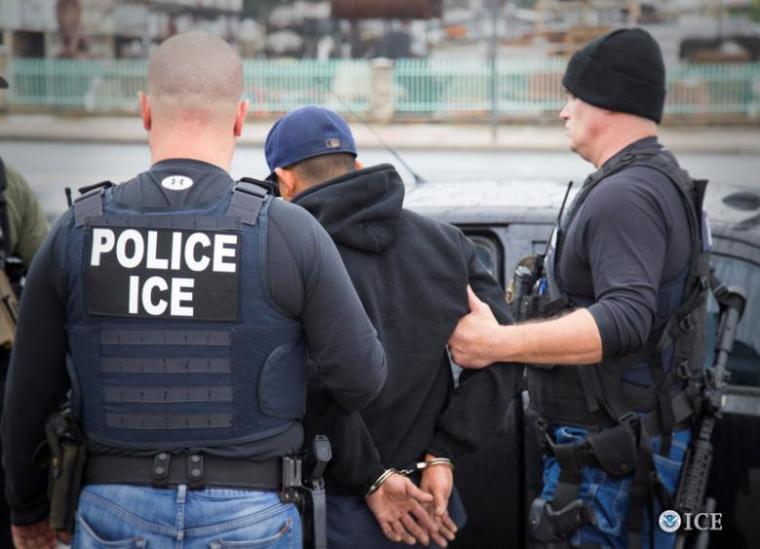 The U.S. Immigrations and Customs Enforcement admitted to not tracking assaults committed against their own agents. This was confirmed by National ICE Council President Christopher Crane himself in a phone conversation with Breitbart Texas.
In September last year, the Immigration Reform Law Institute sent ICE a Freedom of Information Act request to obtain records that show the number of offenses committed against ICE agents by undocumented immigrants. However, the law firm, which is also a supporting organization of the Federation for American Immigration Reform, said ICE failed to issue such documents.
According to IRLI General Counsel Dale Wilcox, ICE's failure to track the assaults against its people was "a huge insult" not only to the agents concerned but also to their families. The good news, however, is that this will change under President Donald Trump's administration.
"We've seen big strides in immigration transparency with the new administration, including the promise to report on sanctuary jurisdictions and illegal-alien crime. The only people that could be against such efforts are Obama-holdovers within DHS and anti-borders and anti-American extremists," said Wilcox.
Breitbart Texas said that within the first two months of the 2017 fiscal year, around 150 U.S. Border Patrol agents have been assaulted. According to the Border Patrol chief at the time, Mark Morgan, they were "the most assaulted federal law enforcement agents in the United States," with over 7,400 of them having been attacked since 2006.
In other immigration reform news, at least 100 eighth graders from Gibbons Middle School recently played the part of U.S. senators and worked in building and passing a bill that dealt with comprehensive immigration reform. This allowed students to take part in the legislative process. At the end of the Senate Immersion Module program, the students voted 60-13 in favor of passing the said bill.