iPad in Trouble, Tablet Loses Almost One Third of Market Share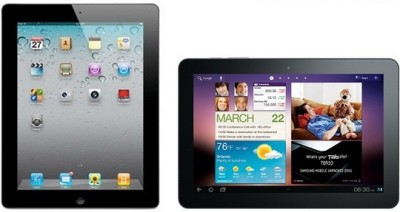 Apple's invincible iPad seems to be losing its competitive edge in the market as the device's market share has dropped significantly in recent months.
The tablet's dwindling popularity could be attributed to the release of the Amazon Kindle Fire, a device that allows users to perform many of the same tasks without the high price tag of the iPad.
New York consulting firm Frank N. Magid Associates recently conducted a survey and found that 50 percent of people who own a tablet have an iPad. This seems like a decent amount, however, the percentage has dropped significantly from the last time the company compiled data on this subject, when 72 percent of tablet owners had an iPad.
The Kindle Fire's introduction gained Amazon 22 percent of the tablet market, ripping close to one-third of Apple's business out of its hands. And even though the Kindle Fire is an inferior device, its low price attracts a lot more people who want the luxury of a fully functional tablet without it costing them an arm and a leg.
This drop in iPad sales could be the tip of the iceberg as Apple has inherited even more competition with Google's recently released Nexus 7 tablet that is also in the $199 price range, but features superior specifications to the Kindle Fire.
"We expect to see the iPad as the leader, but with the Surface, Kindle Fire, and Nexus as three solid competitors with significant market share," said Tom Godfrey, executive director of mobile strategy for Magid in an interview with The L.A. Times.
The data also pointed to tablet usage growing from 0 to 32 percent in the two years since the iPad was released. And Magid expects it to grow at a more rapid pace in the coming years.
New iPad Review (iPad 3)