iPad Mini 3 Release Date Rumors: Announcement Scheduled for September With October 2014 Launch?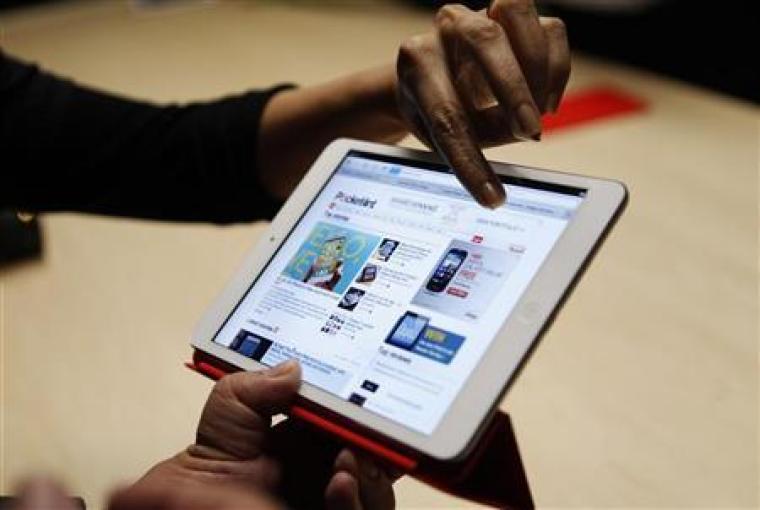 The iPad Mini 3 could see a release sometime before the holiday season. Speculations place the release in October since the last generations of the iPad Mini were released in the same month year after year, so the trend may actually carry over with the third iPad Mini.
KGI Securities analyst Ming Chi Kuo, however, thinks that the iPad Mini 3 would see a release a month earlier, probably alongside the iPhone 6 release.
There are speculations that the iPad Mini 3 won't be called like so when its' released, instead will be called iPad Mini with Retina Display. One other speculation is that it will be called the iPad Mini Air, following the naming convention that Apple follows with most of its product lines but it will be highly unlikely.
The next generation iPad Mini is also speculated to have the TouchID fingerprint recognition feature that Apple has already put into the iPhone 5S and will be putting into the iPhone 6. Since the iPhone 6 will be getting the new A8 processor chip and the latest iOS 8, the iPad Mini 3 might also get the same hardware when it is released.
It is still unconfirmed on whether Apple will upgrade the screen size or increase the resolution on the iPad Mini 3 or retain its 7.9-inch 2048 x 1536 resolution screen of the previous iPad Mini. It is highly likely though that Apple would opt for a bigger screen and sharper resolution to entice customers to upgrade.
The iPad Mini 3 is also likely to come in 16GB, 32GB, 64GB, and 128GB variants, much like the iPad Mini 2. The price range will also differ depending on what variant customers will get but with the 16GB variant of the iPad Mini 2 selling for around $420, the iPad Mini 3 will likely to be more expensive due to the new chip and other new features.
iPad 6 And iPad Mini 3 With Fingerprint / Touch ID Sensor