iPhone 5S Release Date in 2013 to Have Better Camera, Color Choices [ PHOTOS]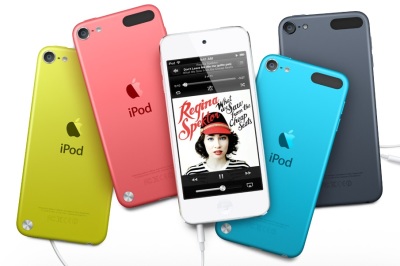 The iPhone 5S release date is still on track to be released during the second quarter of 2013 and a new rumor has suggested that the tweaked iPhone 5 specs will include a better camera and 6-8 color choices.
The iPhone news comes just days after newly alleged leaked photos of the 5S model. Whether the photos are of an iPhone 5S or iPhone 6 is still in debate.
 Full details of the iPhone 5S release date, rumors, features, and specs have yet to be released by so far. However, reports by Commercial Times and Trusted Reviews indicate that consumers will see a faster processor, more RAM, a better camera, integrated NFC technologies, and possible six to eight color choices, some perhaps like the iPod Touch. There is also rumors that it will have 128 GB of storage.
If the iPhone 5S will have a color selection, it may take cue from the iPod Touch 5th generation which comes in yellow, pink, white, blue, and black.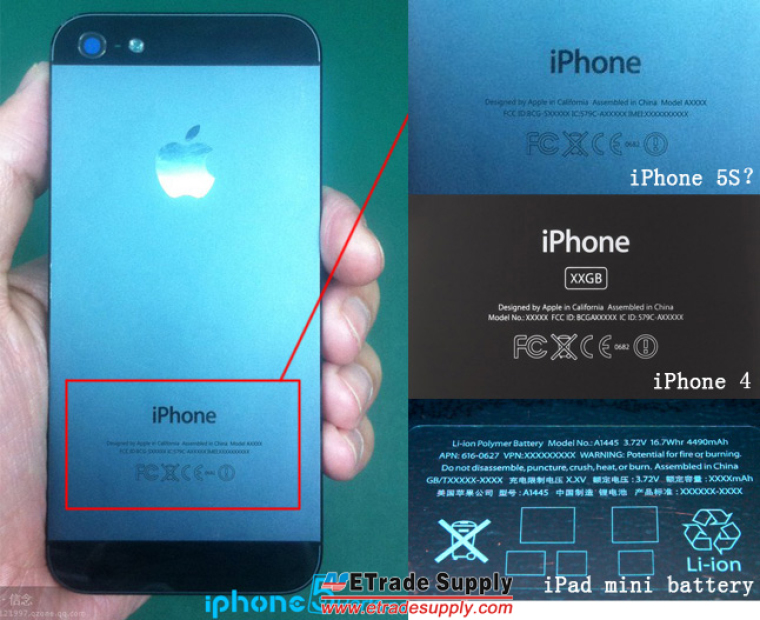 No reports thus far have hinted as to what the iPhone 5 follow-up price will be.
Last week, leaked iPhone 5S photos from ETradeSupply.com show the front and back of the new iPhone. The casing looks similar to the iPhone 5 but what indicates that this is an "S" model is the "X" in the rear where the specific information by the logo is supposed to go. Parts with "X" are usually for test prototype.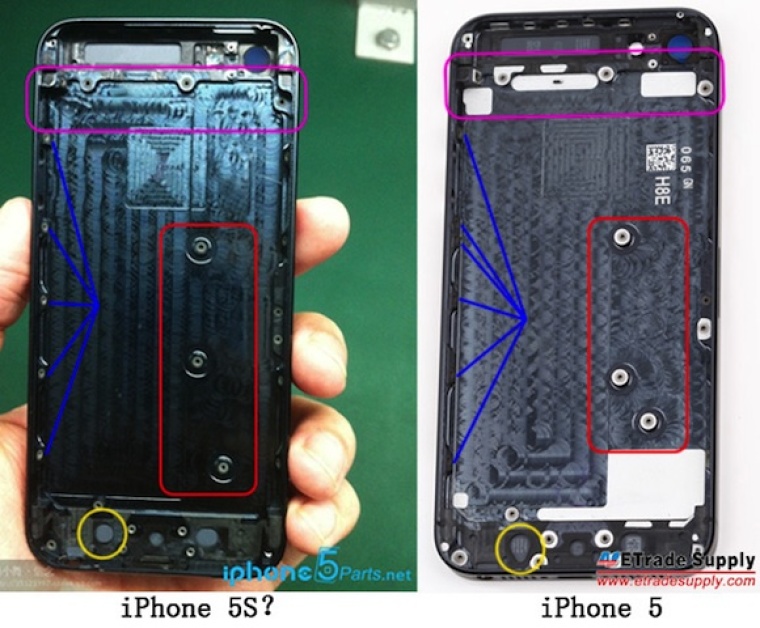 A look inside the casing shows that the iPhone 5S has two less screws on the left side, which are used to secure the LCD screen. For some reason, the three screws used to secure the logic board has been removed, which could signal a change in the logic board.
Apple is reportedly starting trial production of50,000 to 100,000 units of the iPhone 5S in December, according to Commercial Times. This would put Apple factories on track to ramp up production in full scale in early 2013 and target an iPhone 5S release date sometime in the second quarter.
The iPhone 5 release date was on Sept. 21. The current model is available from Verizon, AT&T or Sprint in the U.S. It should arrive on T-Mobile in 2013.
Best Buy is currently offering $50 off all its phones, including the iPhone 5. That means, the latest iPhone can be purchased for around $149.99 plus tax.