iPhone 7 Plus News, Updates: Apple Investigates Device Caught Burning on a Viral Video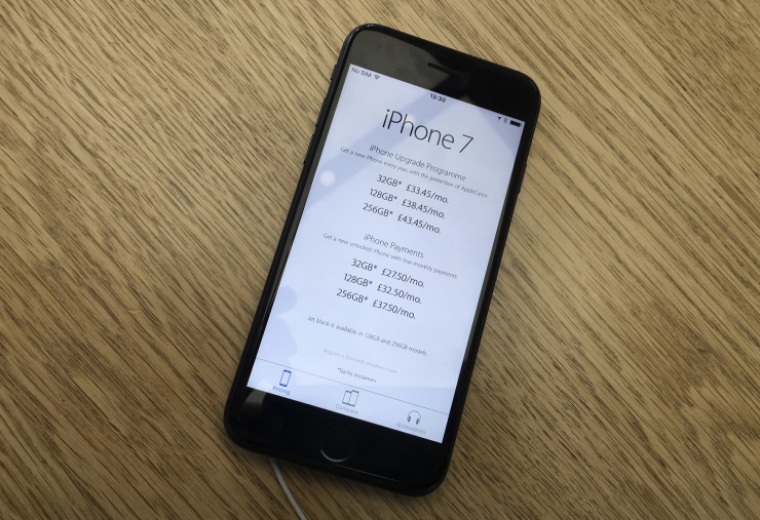 Apple is reportedly on the case of an iPhone 7 Plus that was caught burning on a viral video posted through social media. 
On Wednesday, Twitter user Brianna Olivas shared a 21-second video where her rose gold iPhone 7 Plus can be seen intensely releasing heat and smoke, causing the housing case to melt as the phone swelled up.
The post has since gone viral, gathering more than 34,000 retweets and over 35,000 likes as of writing.
Olivas was obviously shocked with what happened to her iPhone 7 Plus. She can even be heard in the background saying, "Are you f****** kidding me right now?" while recording the incident.
Reports following the viral video from Olivas contained more photos of the burnt iPhone 7 Plus. The images were apparently captured after the video was recorded. In it, the right side of the device can be seen totally burnt while the display panel is now slightly detached. Meanwhile, in the rear end, the burn was bad enough to melt the device's protective case.
Mashable reached out to Olivas. It was reported that a day before the device caught fire on Wednesday morning, it had already malfunctioned and would not turn on. However, it was reportedly fixed when Olivas took it to an Apple Store.
In the same report, Olivas shared that it was her boyfriend who saw the mobile device burning that morning. He saw it smoking while it was on the dresser beside their bed and that's when they threw it in the bathroom. During that time, it also made squealing noises.
According to Mac Rumors, a spokesperson from Apple stated that they have already contacted Olivas about the incident. The representative also mentioned that they are now looking into the matter and will know more about what really caused the fire in the coming days.
While this can still be categorized as an isolated case, the public's concern is understandable following the global recall of the Samsung Galaxy Note 7 due to spontaneous explosions last year.