Iran Will Keep Making Missiles, Rouhani Says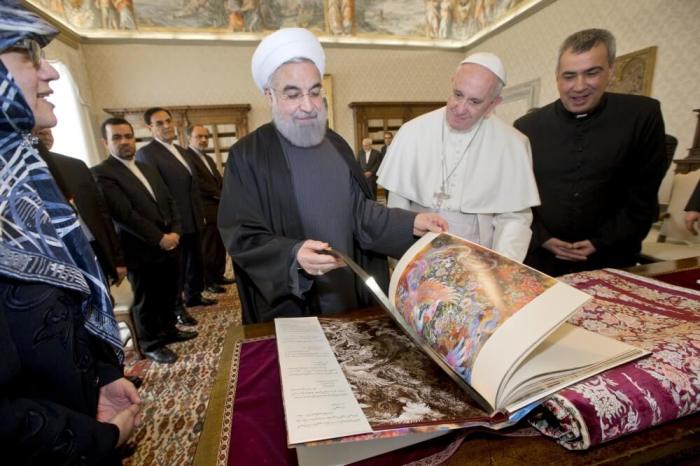 Days after the U.S. House of Representatives voted for new sanctions against Iran's ballistic missile program, Iranian President Hassan Rouhani says his country will carry on with producing missiles for its defense, which he claimed does not go against international accords.
"We have built, are building and will continue to build missiles, and this violates no international agreements," Rouhani said in a speech in parliament on Sunday, according to Reuters.
The United States has imposed sanctions on Iran based on a U.N. resolution which prohibits Iran from undertaking activities related to missiles capable of delivering nuclear weapons. Tehran claims it is not aiming at building nuclear weapons or nuclear-capable missiles.
During Barack Obama's presidency in July 2015, an international agreement on the nuclear program of Iran was reached between Iran and China, France, Russia, United Kingdom, United States, Germany and the European Union. Under the nuclear deal, officially known as the Joint Comprehensive Plan of Action, Iran agreed to eliminate its stockpile of medium-enriched uranium, cut its stockpile of low-enriched uranium by 98 percent, and reduce by about two-thirds the number of its gas centrifuges for 13 years.
Earlier this month, President Trump called the deal "one of the worst and most one-sided transactions the United States has ever entered into," and also accused Iran of committing "multiple violations of the agreement."
The Iranian president's official website quotes Rouhani as saying in his speech Sunday that the U.S. government is not reliable.
"If a government like the US government states that it is not committed to an important international commitment, and its reason is that the previous administration has been tricked, then what happens with the continuity of the responsibility of the governments?" Rouhani said, according to CNN. "You are explicitly violating your previous agreements and neglecting a UN Security Council-approved agreement."
Meanwhile, Iran's foreign ministry claimed President Rouhani turned down a request to meet with U.S. President Donald Trump when he visited New York for the United Nations General Assembly in September, according to The Associated Press.
Iran's semi-official ILNA news agency on Sunday quoted ministry spokesman Bahram Ghasemi as saying "an intention was expressed by the American side that was not approved by President Rouhani."
Tehran and Washington have not had any high-level communication since 2013, when then U.S. President Barack Obama and Rouhani spoke on the phone. The two countries officially ended their diplomatic ties in 1979.
Civil rights groups say Iran routinely violates human rights and the religious freedom of its citizens.