Iranian Pastor Nadarkhani Refuses to Deny Christ in Exchange for Freedom (VIDEO)
Iranian Pastor Nadarkhani Refuses to Deny Christ in Exchange for Freedom (VIDEO)
In another violation of religious freedom, Iran has once again asked imprisoned Christian pastor Youcef Nadarkhani to renounce his faith in Christ and accept the prophet Muhammad as his savior, all with the promise of securing his release. Nadarkhani has refused.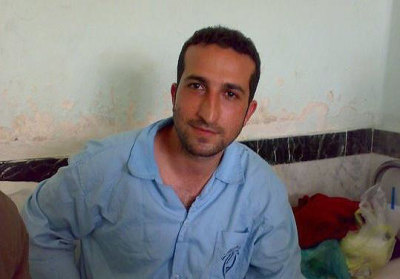 International Christian news agency BosNewsLife claims to have received information from persecution watchdog Christian Solidarity Worldwide Friday, confirming that Nadarkhani had refused an offer to be released from prison in exchange for his public acknowledgement of the prophet Muhammad as "a messenger sent by God," as believed by adherents of Islam.
"The latest attempt to pressure Pastor Youcef to acknowledge Muhammad as a messenger of God violates both the Iranian Constitution and various principles of international law, to which Iran is obliged to uphold," Tiffany Barrans, international legal director at American Center for Law and Justice, told The Christian Post.
"Rather than uphold its legal obligations under the rule of law, which requires it free Pastor Youcef and allow him to peacefully practice Christianity, Iran yet again obliterates any credibility it might have held with the international community," Barrans added.
Nadarkhani, an evangelical pastor, has remained in Iranian prison since October 2009. He was originally arrested for protesting against the teaching of Islam in his children's schools. His charges were later changed to apostasy and attempting to evangelize Muslims. He was sentenced to death unless he renounce his Christian faith, and Nadarkhani continues to hold strong to his beliefs in Jesus.
Nadarkhani Refuses to Recant Christian Faith
Iran received a large amount of international criticism for violating the international covenant on civil and political rights in Nadarkhani's case. Intense pressure eventually caused Iranian officials to pass Nadarkhani's case to Ayatollah Ali Khamenei for final review, where the case now sits, awaiting a verdict.
U.S. Secretary of State Hillary Clinton, the Europe Union, 89 members of Congress, France, Great Britain and Mexico have all condemned Iran, demanding Nadarkhani's release.
The international community was outraged once more when in mid-December, a statement released by Present Truth Ministries indicated that Iran's court was postponing Nadarkhani's verdict for at least four months.
"If the Iranian Judiciary desires any respect in the future from the international community it should adhere to the rule of law and immediately issue a written ruling unconditionally releasing Pastor Youcef," Barrans said at the time.
Nadarkhani continues to await his verdict in an Iranian prison, while his wife and two sons continue hoping for his release.