Iran's House Church Movement Witnessing 'Astounding' Growth; Hundreds Being Baptized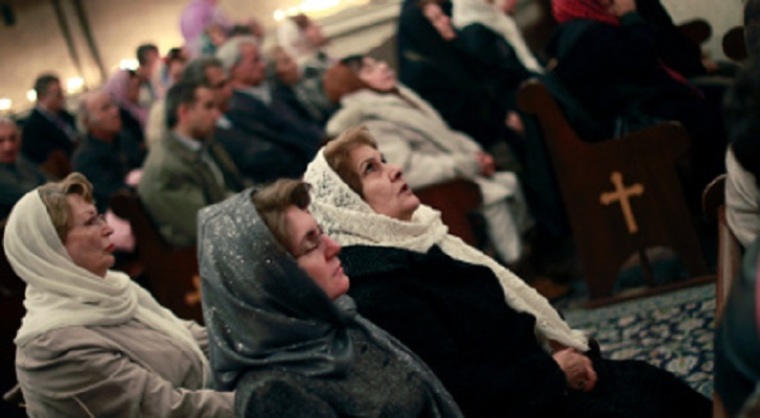 View Photos
The underground church movement in Iran is growing despite the regime's crackdown on Christians. Hundreds are being baptized in large ceremonies and people are praising Jesus for saving them from despair and suicide, according to Christian ministries working in the region.
Elam Ministries reported earlier this week that more than 200 Iranians and Afghans were baptized in a large service just outside the Islamic Republic of Iran, with eight different Persian-speaking churches attending.
The group said that 20 years ago, estimates put the number of believers in Iran at only 2,000–5,000 people, but new statistics are saying there could be anywhere between 300,000 to 1 million Christians in the country.
William Stark, International Christian Concern's Regional Manager for South Asia, responded to the report by telling The Christian Post that there have indeed been a number of indicators showing that the Christian faith has been growing in Iran.
"According to our contacts in Iran, the house church movement is seeing astounding growth. This is despite the intense persecution the house church movement faces from the government," Stark told CP.
"In fact, the Ayatollah in Iran has repeatedly warned against the house church movement, saying that it 'threatens the Islamic faith and deceives young Muslims.' The government has even dubbed evangelical Christians in Iran as a threat to national security because they are perceived to be backed by 'enemies' abroad," he added.
The ICC Regional Manager said that the watchdog group is particularly concerned over persecution that Muslim converts to Christianity face, as while the crime of apostasy has not officially been codified, new Christians often face heavy oppression.
"Still, in the face of this persecution, the Church is continuing to grow, which is something that should give people hope," Stark noted.
Other observers, such as Elam Ministries' Mark Howard, said in an interview with Mohabat News that his organization has been feeling a definite momentum when it comes to the rise of Christianity in Iran in recent years.
"We see incredible opportunity," Howard said, "reaching Persian speaking refugees in Europe, planting churches in Iran — people are so open right now."
"Every day we have many coming to the Lord. If you give a starving person food and water they will want to share it. That's what they find in Jesus. They are so hungry and thirsty for the truth. They are experiencing it in a powerful way. When they do they want to share it with others," he continued.
He listed several possible factors for the growth of house churches, such as disillusionment with the Iranian regime, given that the quality of life is not improving, and they're also disillusioned with Islam, pointing to the violence committed by radical Islamists.
Some of the newly baptized Christians have thanked God for saving them from deep despair, with one new believer, who wasn't named, revealing that he had been suicidal before Christ gave him hope.
"I never thought I would find freedom from my past, but Jesus has set me free," the believer said.
Notable Christians who have suffered for their faith, such as Iranian-American Pastor Saeed Abedini, have predicted major positive shifts for those who put their faith in Jesus Christ.
Abedini, who spent three and a half years in jail in Iran before being released as a hostage, told 100,000 people in Paris at the National Council of Resistance of Iran rally in July that the "resurrection of the Iranian people" is coming soon.
"My presence here proves that each act of resistance will be a victory. A victory for freedom. The message of God in the Bible says that we should resist the face of tyranny," the pastor told the crowd.
"We will soon see this rebellion in our country, in our hearts, and in our world, because Jesus Christ is bringing this message," he added.
"The Iranian people are much more modern and ahead of [their] leaders. The people should be able to choose their friends, their religion, and its time to stop the slogans against America and Israel, we love them both," Abedini said.