Iraqi Christian Deacon Who Fled ISIS Denied Asylum in UK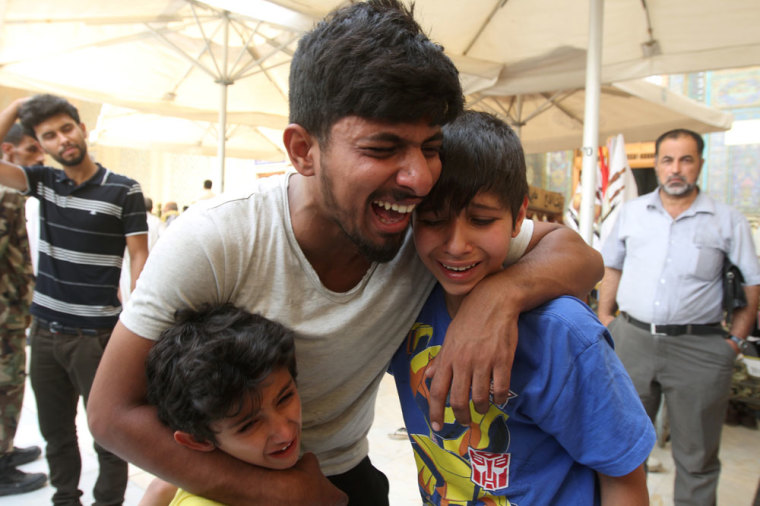 An Iraqi Christian deacon who fled his home in Mosul after it was overrun by the Islamic State has been denied asylum in England, which presents yet another example of how many Christians displaced by the barbaric terrorist organization are struggling to find safety in Western nations.
According to RT, 25-year-old engineering graduate Sarmad Ozan served as the deacon of his home church in Mosul, Iraq's second largest city and now IS' (also known as ISIS or ISIL) largest stronghold in the country.
"There are no Christians now in Mosul, a minority in Baghdad and the south, we are a minority everywhere inside Iraq and this is difficult for the people," Ozan said in an interview with RT. "They can make fake checkpoints to check for the Christian, they can kill them in the checkpoint."
"They call it a slow-motion genocide for the Christians inside Iraq. Because they are killing them day after day, 10 people in one day," Ozan continued. "Or maybe they will bomb a church. From 2003 until 2014 they used to bomb churches inside Mosul. They killed bishops and priests inside Mosul and even Baghdad and everywhere in Iraq. And the government cannot do anything for them."
Finding a safety can be difficult for Iraqi Christians, who fear being persecuted by displaced Muslims at United Nation's refugee camps.
"We were living, before 2003, without discrimination between people. You live with everyone without asking about their religion or anything," Ozan explained. "But after 2003 it become more difficult. When you are a Christian, when they deal with you, they talk with you, it's in a different way."
Although many Iraqi Christian refugees head to neighboring states like Jordan or Lebanon, Ozan made his way to the United Kingdom in 2015 in order to take English classes for his masters program in which he received a state-funded scholarship.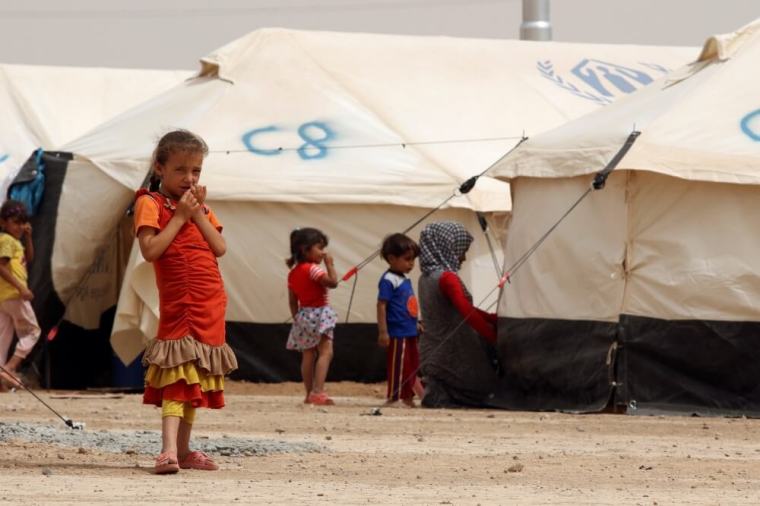 But as violence continued to get worse in Mosul and Ozan stopped receiving state funds for his masters program, Ozan applied for asylum in the U.K., where his priest brother was granted asylum in 2010 after bombs were planted outside of the family home in Mosul after he was ordained.
This time around, however, officials in the Home Office rejected Ozan's appeal for asylum, arguing that he can return to Iraq and live safely in Baghdad or Kurdistan.
Even though his brother lives in the U.K., RT reports that the Home Office ruled that there was no need to keep the brothers together because Ozan is not dependent upon his brother.
Ozan was told that he should return to be with the rest of his family and the hundreds of thousands of other displaced Iraqis living in the squalor of refugee camps, abandoned buildings and other less-than-ideal setups in Erbil.
"I'm still appealing because it's impossible to go back to a place with nothing. Our house is taken by ISIS. Everything taken by ISIS. Even our neighbors are now supporting ISIS. So how can I go to a place where they are all supporting ISIS?" Ozan asked. "It's like someone going back to die. That means if they want to send me back, they want to kill me."
"The situation there is unsafe and unstable," Ozan added. "Even the Home Office admit that it is unstable inside Iraq and don't advise anyone to travel to Iraq, but they want us to go back."
Ozan asserted that he just wants to live like a "normal person."
"I want to live normally," he said. "Because from 2014 until now, it's two years, I'm just waiting and not doing anything. Our lives, all our Christian lives in Mosul, are ruined by ISIS and we are still not doing anything. We want to continue our lives."
Despite the threat of possible deportation, Ozan told Premier Christian Radio in June that he is thankful that he and the other displaced Christians have Christ to rely on to get them through these tough times.
"We have Jesus Christ to help us, we'll be alright," he said. "That's how he helped us to get out of Mosul and no one killed us."