Irish Archbishop Calls Passing of Gay Marriage in Ireland a 'Social Revolution,' Says Church Has 'Big Challenge' Ahead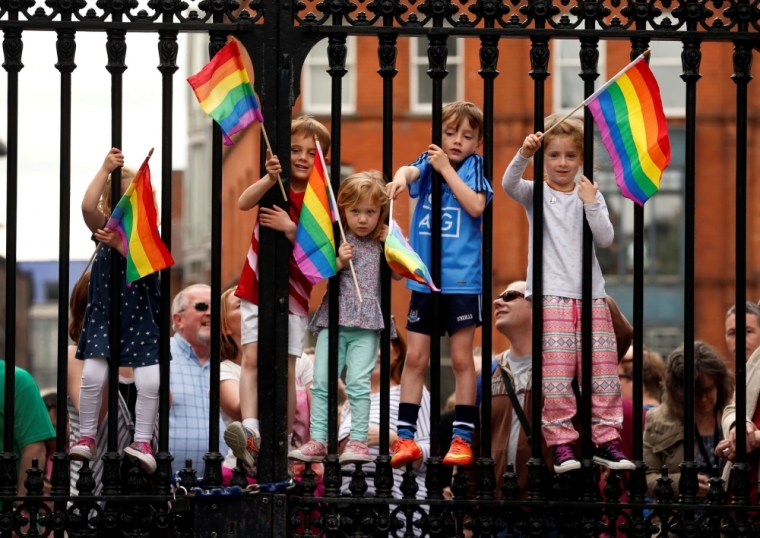 Diarmuid Martin, the archbishop of Dublin, Ireland, believes the Catholic Church needs to reestablish itself as a moral authority in Ireland after the passing of same-sex marriage by popular vote last week.
Martin spoke with broadcaster RTE about the Catholic Church needing to reconnect with young people after a referendum found 62 percent of people were in favor of changing Ireland's constitution to allow gays and lesbians to marry.
"We [the church] have to stop and have a reality check, not move into denial of the realities. We won't begin again with a sense of renewal, with a sense of denial," said Martin.
He also elaborated on the point of view of gays and lesbians who are now celebrating.
"I appreciate how gay and lesbian men and women feel on this day," he continued. "That they feel this is something that is enriching the way they live. I think it is a social revolution."
The archbishop admittedly voted no to the changing of the constitution, however, he does believe "gay rights" should be respected without changing the definition of marriage.
Martin also said he feels the church has lost its influence with the younger generation.
"I ask myself, most of these young people who voted yes are products of our Catholic school system for 12 years? I'm saying there's a big challenge there to see how we get across the message of the church," he said.
Around 84 percent of people in Ireland identify as Catholic. However, its influence in society and politics has dwindled along with church attendance since the early 1990s.
Last Friday, over 1.9 million people voted whether or not to amend Ireland's constitution which originally defined marriage as being between one man and one woman. Voters were asked if they agreed with the statement: "Marriage may be contracted in accordance with law by two persons without distinction as to their sex."
The victory for same-sex marriage comes just 22 years after homosexual acts were decriminalized in the country.
The referendum prompted many young people to vote for the first time. However, the older generation was not as quick to embrace the change.
"You can give gays their rights without redefining the whole institution of marriage. What they're asking for is too much," said 61-year-old voter Bridget Ryan to The Associated Press.