Is It OK to Be Angry at God? Theology Professor Denny Burk Says 'Never'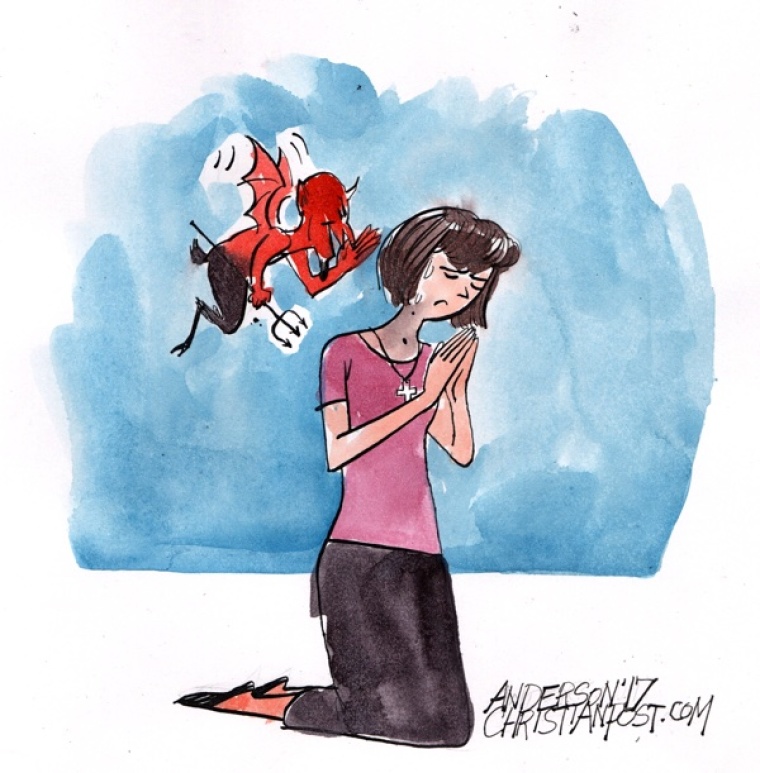 A Southern Baptist theology professor made waves on the internet over the weekend with a simple tweet asserting that it's never acceptable to be angry at God.
Denny Burk, professor of biblical studies at Boyce College in Kentucky, the undergraduate school linked to the Southern Baptist Theological Seminary in Louisville, noted on his blog Monday that his tweet in which he said "It's never right to be angry at God. Ever." caused quite a stir.
"I had no idea it would be so provocative simply to say that it is never right to be angry at God. But provocative it was — more so than I ever anticipated," Burk said.
Responses he received ranged from those who insisted that Job got angry with God, specifically referencing passages in the book of Job suggesting as much. Many seemed to think Burk was saying humans should refrain from being honest with God about their pain and essentially repress their true feelings.
"This is not what I said, and it is certainly not what I meant," Burk replied. "In fact, I believe just the opposite."
The Psalms, he said, model how human beings ought to interact with God and how to access hope in times of suffering.
"[The Psalms] make sense of a world in which we suffer real evils and have real tears streaming down our faces. They deal with death, depression, and all the other evils that make us feel undone in this life."
Others responded to Burk saying they thought Scripture, including the Psalms, legitimizes anger against God.
A hospital chaplain weighed in saying that Burk's notion of "'you can't be angry' at God causes so much damage to people's hearts and souls," and that it "makes God into a two-dimensional icon, takes the sufferer out of relationship by penalizing the natural response to unjust suffering."
Burk disagrees.
"There is a world of difference between "How long, oh Lord" and "How DARE you, oh Lord?"
The last thing the suffering people need to hear is "that it is right for them to be angry with God," Burk says.
"What that tells them is that it's OK to disapprove of God's character and His ways."
Such a message is contrary to what a sufferer needs to hear, and unbridled anger at God paves the way for turning ones back on Him, he said.
"When someone enters into a settled disapproval of God, that is the path of apostasy."
"And that is why there is so much at stake in this question and why we need to get this right. If we love each other, we need to be able to say to one another that it is never right to be angry at God, even though it is always right to tell Him about it when we are."