Is It OK to Have Sex With a Robot?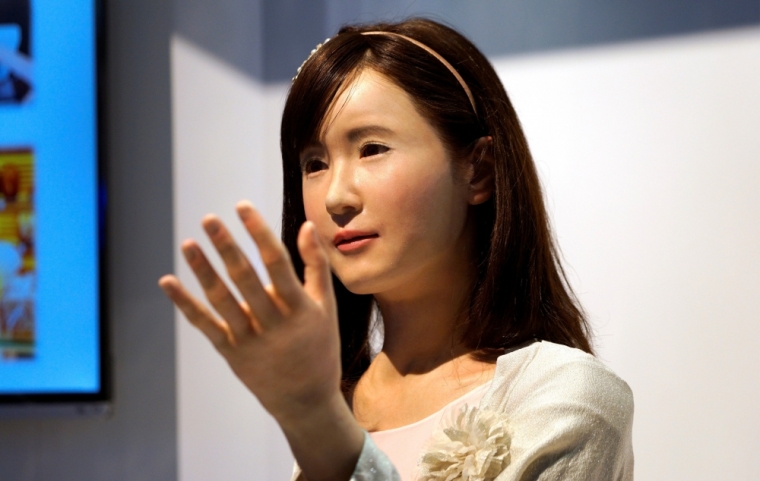 Some ethicists argue sexbots will improve our lives by ending prostitution and sex trafficking, and by fulfilling human needs. The Christian Post spoke with three Christians who have written on topics related sex and human relationships and technology to get their take on the issue.
The technology required to make a sexbot, or a robot designed for sexual relations with a human, is quickly becoming available, and some companies are already working toward that goal.
First, robotics companies are already working toward designing robots that can move like humans and respond to humans with facial expressions. Second, there are several companies that make "sex dolls." Unlike robots, sex dolls cannot move on their own, but these companies continue to advance their goal of making products that look and feel as lifelike as possible. And third, artificial intelligence will allow computers to interact with humans by making their own choices and learning from experience.
As these three technologies coalesce, manufactures will be able to mass produce robots designed for sexual relations with humans. One New Jersey-based company claims to have made the world's first sexbot, although one enthusiast told Reason the effort "fell far short of expectations."
Sexbots in film
As is often the case with new technology, Sexbots have already been imagined by science fiction writers. For just a few film examples, "Vice," released in January and starring Bruce Willis, is about a "pleasure robot" that becomes self aware and escapes. "West World" (1973), had a similar plot, complete with sexbots, and is being remade for HBO.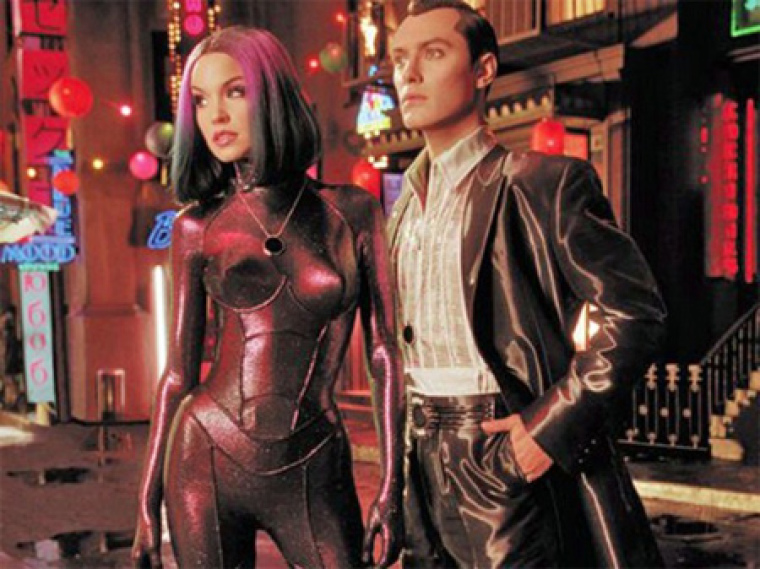 1975's "The Stepford Wives" imagined a town where all the wives were replaced with robots. Daryl Hannah was a sexbot in 1989's "Blade Runner." In 2001, Jude Law portrayed a sexbot named "Gigolo Joe" in the film "A.I. Artificial Intelligence."
And in the TV show "Star Trek: The Next Generation" (1987-1994), an android character named "Data" had sex with a human character. In a later episode, a trial was held to determine if Data should have the same rights as humans or be treated as property. His earlier dalliance was cited as evidence of his humanity-likeness.
Sexbots are good for society?
An August Pew Research Center report on how robotics will affect jobs in the future contained a single mention of sexbots. When experts were asked to predict what robots will be like in 2025, Stowe Boyd, lead researcher for GigaOM Research, answered that sexbots will be "commonplace, although the source of scorn and division, the way that critics today bemoan selfies as an indicator of all that's wrong with the world."
In the May 2012 issue of the academic journal Futures, researchers Ian Yoeman and Michelle Mars of Victoria Management School at Victoria University of Wellington in New Zealand, argue that by 2050 sexbots will replace prostitutes, and put an end to sexually transmitted diseases and sex trafficking.
On the other hand, John Danaher, a lecturer at Keele University School of Law, proposed two possible outcomes to more sophisticated robot technology — sexbots could put human prostitutes out of business or there could be an increased supply of human prostitutes as humans turn to prostitution because robots have replaced them in other areas of the workforce.
David Levy, an artificial intelligence expert an author of Love and Sex With Robots: The Evolution of Human-Robot Relationships (2008), also argues that sexbots will become commonplace and "of significant social and psychological benefit for society." He even predicts that in 50 years humans will marry robots.
"I think the nature of marriage in the future is that it will be what we want it to be. If you and your partner decide to be married, you decide what the bounds are, what its purpose is to you," he told Scientific American in 2008.
Sexbots for pedophiles?
Current sex dolls can be custom made with different hair colors, skin tones and body shapes. Similarly, sexbots could be designed to appeal to a variety of customer fantasies. There could be sexbots for zoophiles, or those who wish to act out a sexual fantasy with a mythical creature. Pedophiles might even be able to purchase a child-like sexbot. Child-like sex dolls are already available.
In 2002 the U.S. Supreme Court struck down a law banning virtual child pornography, arguing that the law was an unconstitutional infringement of the freedom of speech because no real children are used in the making of virtual child pornography. This suggests that if Congress were to pass a law banning child sexbots, the Court could strike it down.
According to Reason's Elizabeth Nolan Brown, Ron Arkin, a Georgia Institute of Technology roboethicist, suggested that child sexbots might be used to treat pedophiles "the way methadone is used to treat drug addicts."
How should Christians respond?
As with many scientific advances, the question of whether sexbots can be made is far ahead of the question of whether sexbots should be made. As sexbots become available, Churches will need to consider how to respond, both to those in the pews and to the wider culture.
The Christian Post spoke with Christopher Benek, an associate pastor at First Presbyterian Church of Ft. Lauderdale who is working on a Ph.D. focusing on technology and theology, Craig Gross, founder of XXXChurch.com, a website that helps people with porn and sex addiction, and Shellie R. Warren, a blogger with XXXChurch.com.
Having sex with a robot is clearly outside God's design for sex, they all agreed.
"Sex with a robot is far from the purpose/intent of God's design for sex in the first place," Gross said. While we live "in a world that seemingly overdoses on pleasure," pleasure is a benefit, not the purpose of sex.
"Oneness is the purpose," he continued. "Oneness with another human being. No, let me be even more specific than that: Oneness between a husband and wife (Genesis 2:24-25)."
Benek believes that sexbots will be used to fill an emptiness in peoples lives. Similar to how today people idolize drugs or excessive eating to fill a void in their lives, sexbots will also be idolized.
"As I understand the Gospel message, our goal as humans is to progress in our formation in Jesus so that we can better participate in Christ's redemptive purposes for the world," he said. "When we do this we become more fully human, living into the image of God in which we were created. In contrast, when we go against God's intentions for us by making idols of sexbots, we offer them the worship that takes place in the sexual experience. When we do this we not only rob God of God's glory, but we dehumanize ourselves in the process."
Warren believes that sexbots may be able to provide some physical stimulation, but they will not be able to substitute for the human connection that can be provided by sex.
"To believe that it can, sadly, reduces us to being not much more than two animals in heat having sex on impulse rather than embracing sex as a form of sharing love and satisfying one another from a holistic place," she said.
Illustrative of the nascent nature of the ethics of robot sex, another expert that CP reached out to felt unprepared to discuss the topic.
"I thought I had heard it all, but robot sex is too much, even for me," Jennifer Roback Morse, founder and president of The Ruth Institute, responded. "You may quote me on that. Otherwise, I'm not touching it."