Is Jesus Opposed to Tax Cuts?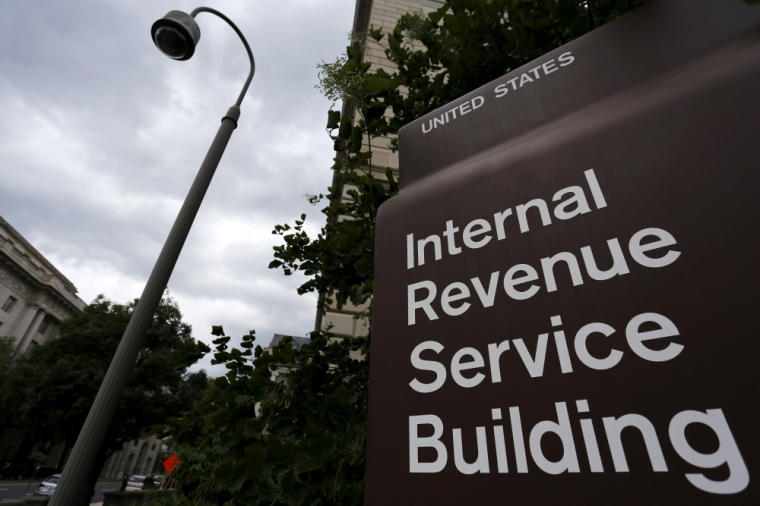 After the GOP-led United States Senate passed a tax overhaul plan last weekend, conservative and liberal Christians debated whether there is a biblical command to maintain high tax rates on the wealthy so the government can afford programs to help the poor.
On Saturday, a tax plan that would be the largest change to tax law since the 1980s, cutting corporate and individual tax rates, advanced through the upper house by a 51-49 vote. As reported, it could cut the corporate tax rate to 20 percent from 35 percent once the House and Senate versions of the bill are reconciled.
Although the tax bill has been praised by conservatives, a number of critics have voiced concern that the bill would transfer wealth from the poorest Americans to the richest.
"The tax bill passed by the Senate will hurt millions of low-income and working families. The tax cuts passed in this bill, which largely benefit high-income individuals and large corporations, will almost certainly lead to deep cuts in Medicaid, SNAP [food stamps], and other programs that help people experiencing hunger and living in poverty," Rev. David Beckmann, president of Bread for the World, a non-partisan Christian organization to end hunger in America, said in a statement.
"The bill also repeals the individual mandate of the Affordable Care Act," Beckham added. "Without this mandate, 5 million of the most vulnerable Americans could lose their Medicaid coverage, according to the Congressional Budget Office."
Debate over the Senate's tax bill spilled over onto social media. Rev. James Martin, the editor at-large for American Magazine and a Jesuit priest, argued in a tweet that those who voted for the bill will face God's judgment:
"The US will soon face the consequences of a #TaxBill that takes money from the poor to give to the rich. Those who voted for it will face consequences later, when they are judged. Do you think Jesus's words about being judged on how we care for the poor don't apply? Think again."
Martin's comment drew the ire of Erick Erickson, a prominent conservative thinker and commentator who runs The Resurgent blog.
"The Bible teaches it is an individual responsibility to help the poor," Erickson wrote in a retweet of Martin. "Shame on those who'd pass off their personal obligation to the government."
''I love all these liberal theologians who think the Bible is clear on tax policy, but not on marriage, transgenderism, homosexuality, or abortion," Erickson wrote in another tweet moments later.
Left-leaning Christian blogger Rachel Held Evans replied to Erickson's initial tweet with her own assertion about what the Bible commands.
"This is a common teaching in evangelicalism that has absolutely no basis in fact," Evans wrote in response to Erickson's claim that the Bible teaches that helping the poor is an "individual responsibility."
"From Hebrew Scripture to the N.T., care for the poor is described in communal terms. Entire nations are judged by it."
Evans' response drew the attention of Jay Richards, the executive editor of the Christian conservative news platform The Stream and an assistant research professor at Catholic University of America.
"You've left out two or three (false) premises in your argument," Richards wrote in his response to Evans. "The Bible knows nothing of the modern nation state, and 'communal' obviously isn't synonymous with being administered by the central government of a modern nation state.'"
Jack Jenkins, senior religion reporter with the left-leaning website Think Progress, weighed in with a 12-point response in which he argued that conservatives who use the "individual responsibility" argument are using a claim that was used to "dismantle the massive successes of the Social Gospel/Liberal Christians" in previous decades.
"The result was an ideology/theology best described as Christian libertarianism," Jenkins wrote. "You know what they really liked? Individualism. You know what they didn't like? Government."
Erickson expanded on his views in an op-ed published on Monday in which he called out the political left for using Scripture to defend leftist social justice policies but ignore it when confronted with issues like same-sex marriage or abortion. Erickson admitted that a "government that reflects our godly values should take care of the poor."
"But the left reads more into scriptures' commands than are there. There is no tax rate that is or is not sinful. The fact is by letting people keep more of their of their money, people are able to do more to help the poor themselves. Again, it is an individual obligation. You cannot offload this individual obligation to the government," Erickson wrote. "So if you are outraged that you are going to start seeing more money in your paycheck you should give that money to the poor. This isn't hard. Actual, practicing Christians give more to charity than liberals because Christians understand this and preening liberals do not. Liberals want to raise taxes and let government take care of the poor. Christians know we cannot abdicate our responsibility to government."