Is Prayer Useless If It Can't Protect Christians at Church? Greg Laurie, Ronnie Floyd Respond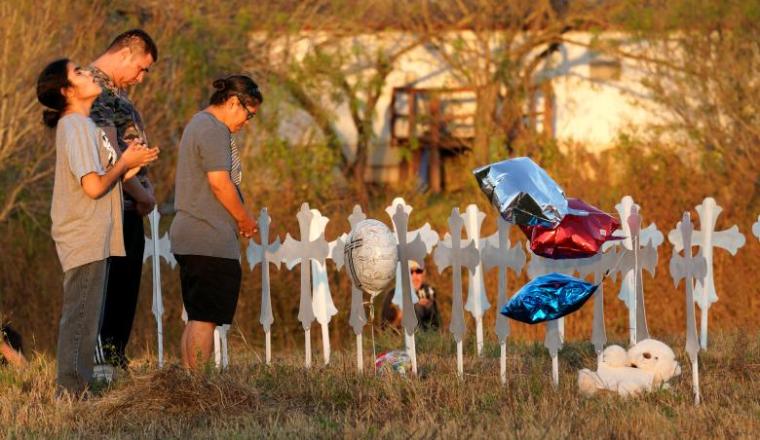 Is prayer useless if it can't protect Christians at church?
Prominent pastors are responding to that claim which was spurred by a debate on social media after the mass shooting at First Baptist Church of Sutherland Springs, Texas, on Sunday.
"Granted, it's hard to understand why God would allow a tragedy like this to happen, especially in a church. Our hearts break for the families and friends of those who were murdered in this wicked and cold-blooded attack," Pastor Greg Laurie of Harvest Christian Fellowship in Riverside and Irvine, California, said in a written statement to The Christian Post on Monday.
"However, the Bible does not promise anyone a pain-free life. In fact, Jesus Himself said, 'In this world you will have tribulation' (John 16:33). Here is what I do know: these people that were gathered for worship at the First Baptist Church in Sutherland Springs, Texas, believed in and loved Jesus Christ," Laurie added.
The megachurch pastor assured that the victims are now in God's presence, "where there is 'fullness of joy' and 'pleasures forevermore' (Psalm 16:11). All of their questions are answered; our questions will have to wait."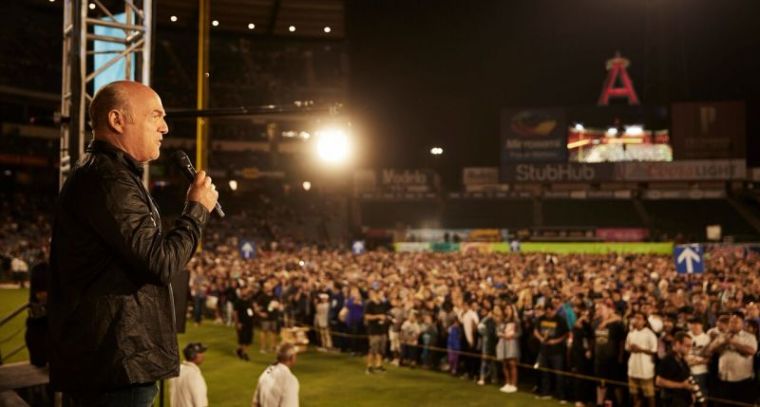 A debate online on the effectiveness of prayer was partly inspired from the Twitter comments of former "Star Trek: The Next Generation" and "Stand By Me" actor Wil Wheaton, who lashed out at House Speaker Paul Ryan for sending his prayers over the tragedy, which left 26 worshipers dead.
"The murdered victims were in a church. If prayers did anything, they'd still be alive, you worthless sack of [expletive]," Wheaton tweeted on Monday.
He later apologized and said that he wasn't trying to offend people of faith, but was speaking out against lack of legislative action.
"I'm not talking about religion or faith at all. I am talking about the speaker of the house who does nothing to address gun violence," he wrote in one follow-up tweet.
"Hey, real and actual people of faith: I hear you. I apologize for insulting you, in my rage at Paul Ryan's refusal to address gun violence," he added.
Wheaton's tweet prompted others to debate whether prayer works at all, however.
Pastor Ronnie Floyd, president of National Day of Prayer and senior pastor at Cross Church in Northwest Arkansas, told CP in response to the question: "In this fallen world when the spirit of evil is raging, all things that happen are not good. Yet, our faith and hope remains in God alone. When we pray we are depending on God for strength; when we do not pray, we choose to depend upon ourselves which always lead to unbelief."
In a previous statement in the aftermath of the attack, Floyd said: "When attacks of hate and terror happen in our places of worship, they shake us to the core. We must beg God for His mighty hand of protection on our nation and the world. May God be with the victims of this shooting. Only God is our refuge in these times of trouble."
Laurie suggested that people also need to consider how they think about matters of Heaven.
"We talk about the afterlife, but perhaps we ought to call the life we are living right now 'the before-life.' This life, compared to the afterlife, is very short. What we do with Jesus determines where we will spend this afterlife," the Harvest Christian Fellowship pastor said.
"These folks, worshiping at church last Sunday, are safely in the loving arms of Jesus Christ right now," he added.
Others, such as Pastor Jack Graham of Prestonwood Baptist Church in Plano, Texas, pointed to Christ's Words in their response to the worst mass shooting at a church in U.S. history.
"In this time of heartbreak and tragedy, we remember Jesus' Words: 'In this world you will have trouble. But take heart! I have overcome the world.' We take comfort in knowing that whatever evil may come Jesus is with us," Graham said.
Author and evangelist Anne Graham Lotz spoke of the timeless truths that Jesus taught in John 11 after the death of Lazarus.
Lotz pointed to questions that Jesus Himself faced about the usefulness of prayer if it can't prevent death, where he stated that "one who believes in Me will live, even though they die; and whoever lives by believing in Me will never die."
Lotz reflected: "Life is about more than temporary safety, health, happiness, prosperity. It's about a relationship with Him that transcends those things. He never, ever has promised to protect us from suffering, pain, and death."
She added: "But He has promised to be with us and bring us through ... when we place our faith in Him."