Is the US Admitting More Christian or Muslim Refugees?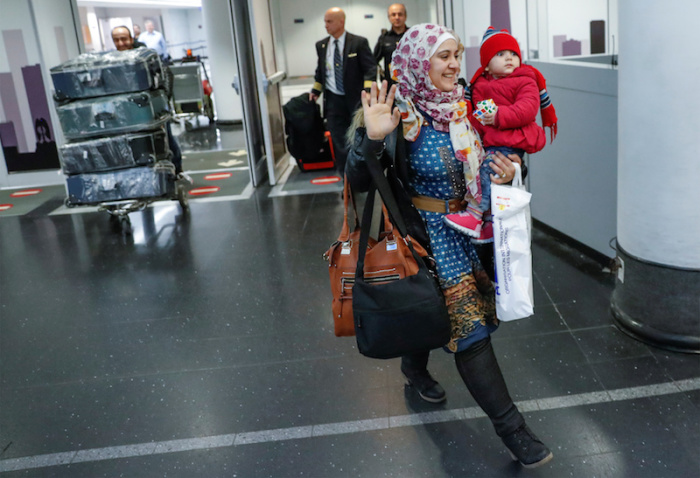 Analysis from the Pew Research Center shows that Christians made up the majority of refugees who were admitted to the U.S. as religious minorities in fiscal 2016. Among religious majorities welcomed to America, most were Muslim.
Pew assessed data from the State Department's Refugee Processing Center, which found that 37 percent of refugees who came to America in that time period were religious minorities in their home countries, and 61 percent of those refugees were Christians. Muslims made up 22 percent of the religious minority refugees who were admitted to the U.S., while Hindus and those of "other religion" accounted for 15 percent.
Two-thirds of all refugees who entered America last year came as religious majorities in their home country. Among them, 60 percent were Muslims while Christians accounted for 35 percent. Buddhists, mainly from Burma, made up six percent of the religious majority refugees.
The top 10 nations where the vast majority of refugees came from were: the Democratic Republic of Congo (19 percent), Syria (15), Burma (15), Iraq (12), Somalia (11), Bhutan (7), Iran (4), Afghanistan (3), Ukraine (3) and Eritrea (2).
Christians are a religious majority in three of the 10 countries, including the Democratic Republic of Congo.
A total of 85,000 refugees were taken in by America in fiscal 2016. Overall, 46 percent of the refugees were Muslim -- the highest number of Muslim refugees admitted to the U.S. of any year since data became available in 2002 -- and 44 percent were Christian.
Though last year saw a record high number of Muslim refugees, the U.S. has admitted more Christian refugees (46 percent) over the last 15 years than Muslim refugees (32 percent).
The religious make-up of refugees has been placed under the spotlight in recent weeks, following President Donald Trump's executive order at the end of January to temporarily suspend the U.S. refugee resettlement program over security concerns.
The order is currently being reviewed at the 9th U.S. Circuit Court of Appeals in San Francisco, with the Justice Department being asked whether it is an anti-Muslim ban or not. BBC News suggested that whatever the outcome later this week, the case will likely end up at the Supreme Court.
Another controversial aspect has been Trump's pledge in a CBN News interview that Christian refugees will be prioritized over others under his administration.
"Do you know if you were a Christian in Syria it was impossible, at least very tough to get into the United States? If you were a Muslim you could come in, but if you were a Christian, it was almost impossible and the reason that was so unfair, everybody was persecuted in all fairness, but they were chopping off the heads of everybody but more so the Christians," Trump said in the interview at the time.
"And I thought it was very, very unfair."
The executive order in question does not include language about prioritizing Christians, though persecution watchdog groups reacted with mixed feelings over Trump's pledge.
David Curry, president of Open Doors USA, praised Trump for recognizing the "incredible rise" in persecuted Christians over the last several years, but warned that prioritizing Christians could create more problems.
"Expediting refugee entry for those intentionally targeted by ISIS, like the Yazidis and Christians and some Muslim groups, seems appropriate. However, cherry-picking one religion over another only exacerbates the already severe worldwide trend of religious persecution," Curry said.