ISIS Burns 6 Men Alive in Bakery, Uses Dough Mixer to Kill 250 Children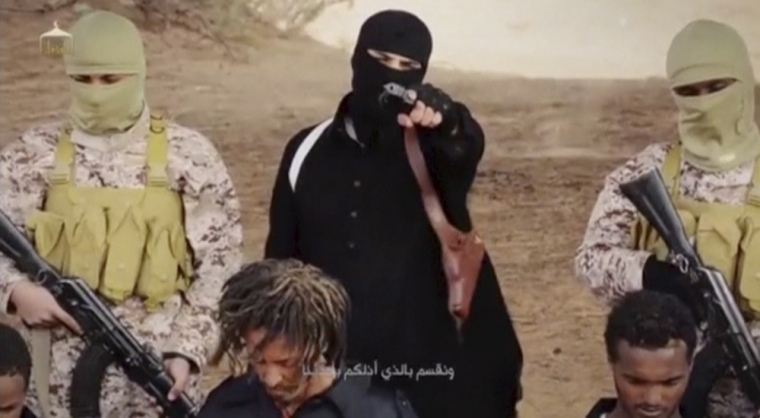 A Syrian woman has recounted the horrifying details of how Islamic State jihadis killed hundreds of children in her village and executed her son after he refused to deny his faith in Jesus Christ.
During an interview with the Southern California-based human rights group Roads of Success, Syrian mother Alice Assaf, who hails from the Damascus suburb of Adra al-Ummaliya, described how militants aligned with IS came into her town over two years ago and went on a ruthless and barbaric killing spree.
According to Assaf, the militants took over her town around 6 a.m. on a day in which her husband was out of town in Damascus.
"Members of 200 different families were killed right before our eyes," Assaf said, according to an English translation provided by Roads of Success in a YouTube video. "They shot them. We witnessed the shooting of so many. So I told my children [and thought] it was better for us to die in our own home so that our other family members would know our fate. When we got home, one person said to me, ... 'ISIS is killing Christians.'"
She said the militants first massacred Christians and then went after Syrian army personnel.
But instead of staying in their own home initially, a neighbor offered to let Assaf and her children stay in her house for a night.
"We [stayed] with them for a short time then we decided to run away. I pleaded with a Muslim neighbor to save us in any way possible. He agreed to help me and watched the road for an opportunity to escape but the road was never safe enough," Assaf explained. "Passersby were systematically killed. So we stayed with our neighbor."
It was a bit later on that Assaf received news that the militants had massacred at least six men and about 250 children at a nearby bakery.
"Later on, we heard that the militants grabbed six strong men working at the bakery and burned them inside the oven," she explained. "After that, they caught some 250 kids and kneaded them like dough in the bakery dough machine."
Assaf added that none of the children killed in the incident were older than 4.
But as the militants discovered that the Syrian army had devised plans to push them out of the town, Assaf said the militants started throwing children off of balconies as a means of trying to deter the army from entering the town.
As the militants' attention shifted toward killing army personnel, Assaf said that two soldiers came to her house looking for refuge.
"Two soldiers got into my house, and I told my son that we might be killed because of the soldiers hiding in our home. My son answered: 'I prefer to die than run away,'" Assaf recalled. "So when ISIS raided the tenement building where we live, my neighbor come over and asked my son to use a Muslim name, 'Khaled.' But he said, 'No. No. I don't want to die with the name 'Khaled.'"
"My son said to me, 'No, mother, I don't want to die with an identity not my own. I prefer to die with the name George,'" Assaf continued. "I asked my son then to hide, but he refused and said, 'I don't want to hide myself. You are the one who taught me to follow what Christ said' — 'whoever denies me before man, I will also deny before my father who is in Heaven.'"
Unfortunately, Assaf and her family were betrayed by neighbors who informed the militant group that soldiers were hiding in their home.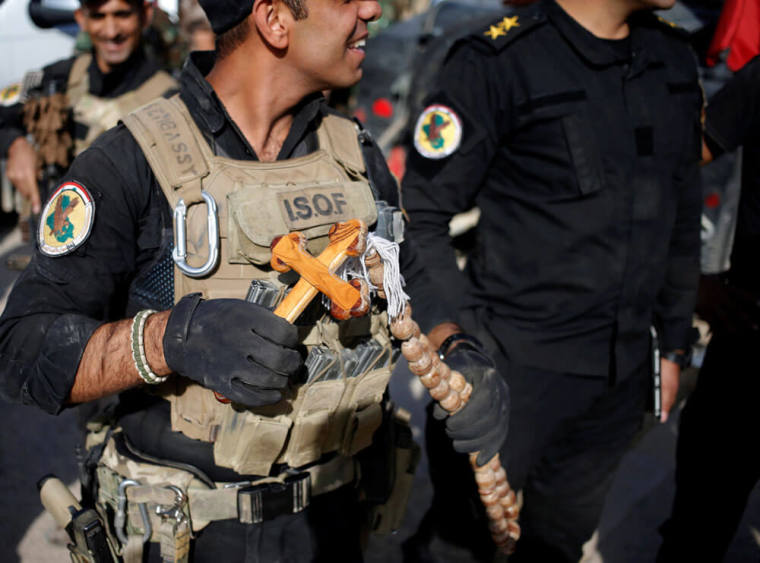 "So, they broke into the house like crazy and arrested my son," she explained. "They told him they would not kill him if he abandoned his religion. But, he said to them, 'I will never abandon my religion.' So, they started to beat him in the guest room."
Assaf said that as she heard her son's screams coming from the other room, she prayed that the militants would just shoot her son so that he wouldn't have to endure the painful and torturous suffering that many others in the town had to endure.
"They took him to backyard and shot him. And they killed him," Assaf said, as tears began flowing down her face. "I console myself with the fact that he died a true Christian."
Assaf said that she still doesn't know where her son was buried.
"The army buried him in a mass grave because there were many people dead," she said. "Yes, many were killed. I continued to search for my son in hospitals for two months, hoping to find him among the corpses. I went over and over again to look for him and I did not give up hope until they confirmed his death a while ago. My wish was to find his body and bury him myself."