ISIS Celebrates Murder of 14 in Russia Metro Terror Attack as 'Hell for Worshipers of the Cross'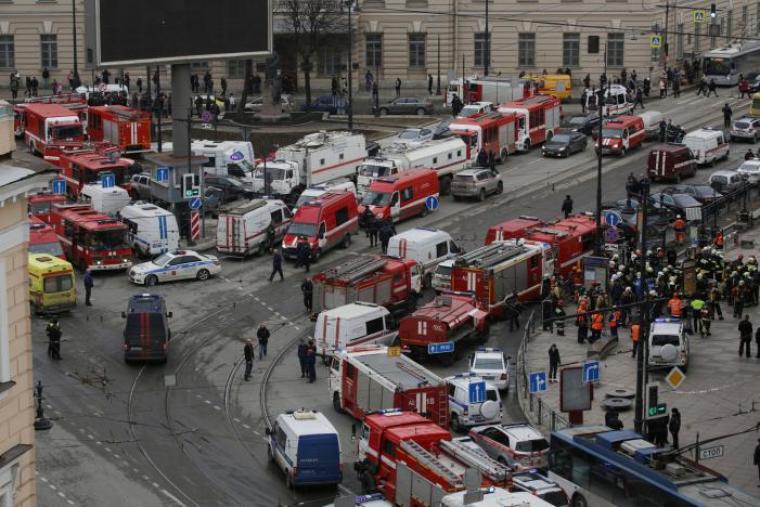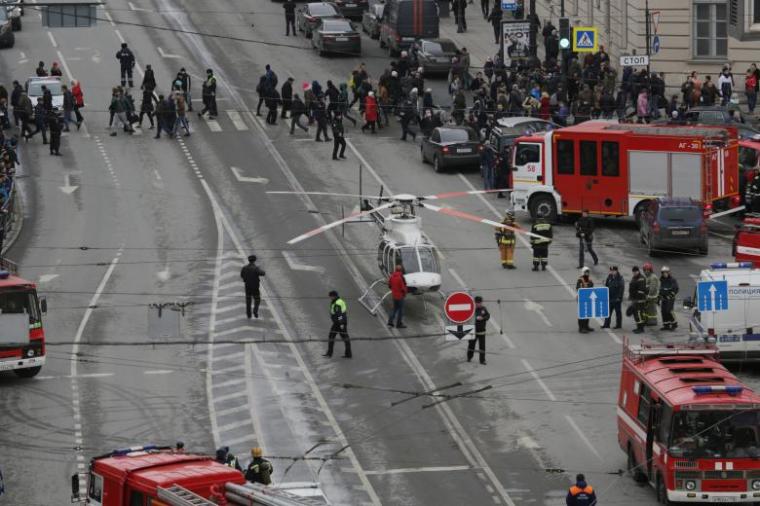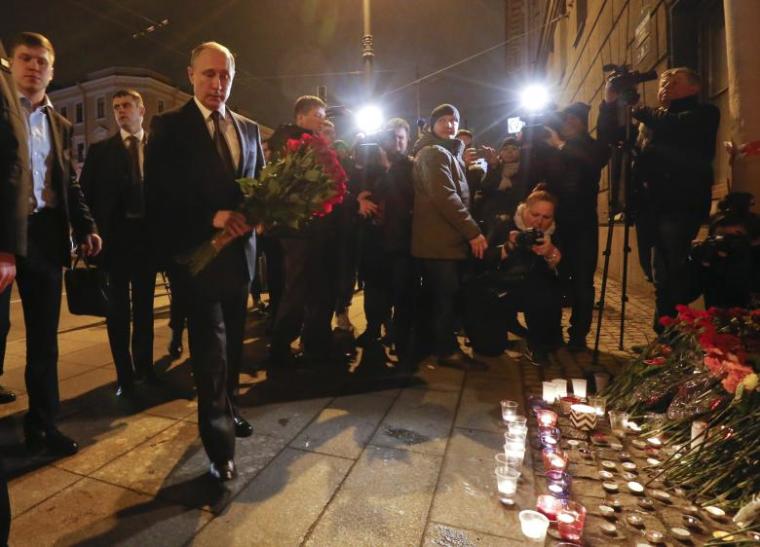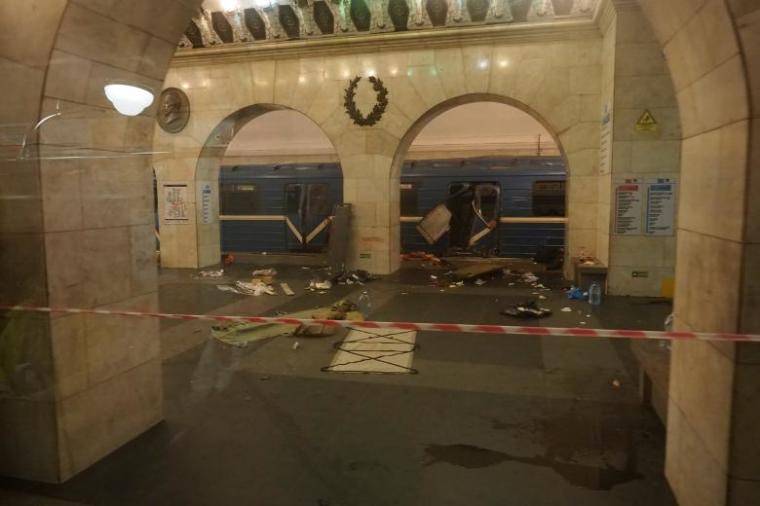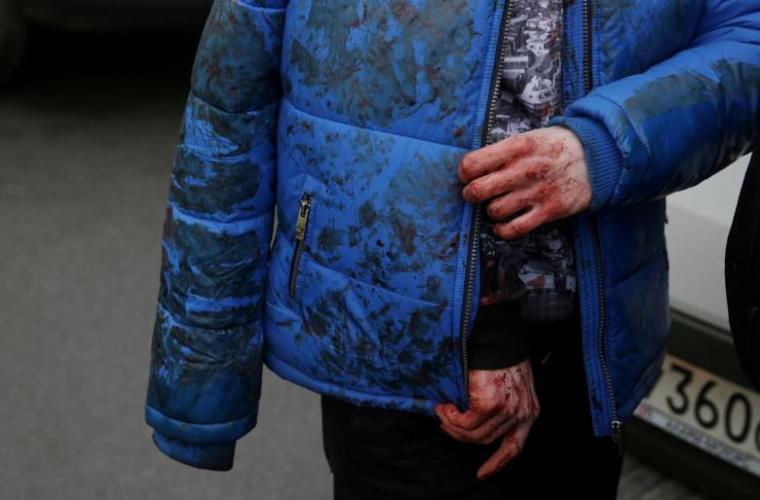 View Photos
The Islamic State terror group has been celebrating the St. Petersburg train attack on Monday that killed 14 people by calling it "hell for the worshipers of the Cross," as authorities identified the bomb blast suspect as a Kyrgyzstan-born Russian citizen.
"We ask Allah to bless the operation by the lions of the Caliphate, we ask Allah to kill the Crusaders," an IS supporter reportedly posted on the terror group's al-Minbar online forum, according to Vocativ.
Other jihadists said Monday's blasts, which injured at least another 45 people, made "a metro to hell for the worshipers of the Cross," a phrase they have often used in other terror attacks or executions to refer to Christians.
The supporters of the radical terror group also claimed that the attack was revenge for Russia's support for Syrian President Bashar al-Assad, who is fighting IS and other Islamic rebel groups for control over Syria.
Reuters reported that the blast created a "huge hole in the side of a carriage and blew off the door, with metal wreckage strewn across the platform."
The National Anti-Terrorist Committee also discovered another explosive device at another station, but that bomb was diffused.
All St. Petersburg metro stations have been closed, and although Russian authorities have described the incident as a terror attack, they have not yet identified the group behind the operation.
Russian law enforcement agents revealed that the main suspect who carried out the suicide bombing on the metro was Akbarzhon Jalilov, born in the city of Osh in Kyrgyzstan in 1995.
BBC News reported that 14 people have been killed in the explosion, and that the Russian city has declared three days of mourning for the dead.
Russian Foreign Minister Sergei Lavrov said that the bombing "once again shows the importance of stepping up joint efforts to combat this evil."
World leaders, including U.S. President Donald Trump, have offered their "full support" to Russian counterpart Vladimir Putin, who is from St. Petersburg.
"Both President Trump and President Putin agreed that terrorism must be decisively and quickly defeated," a statement read.
U.K. Prime Minister Theresa May added, "this shows the terrible terrorist threat that we are all facing."
"I'm very clear, as the people of the U.K. were after the attack in London, that we will prevail. The terrorists will not win," May said.
Islamist groups have attacked the Russian metro systems before, such as a bomb blast that killed 38 people in 2010 on a Moscow metro, and a separate explosion in 2011 on a train between Moscow and St. Petersburg that killed another 27.
IS has called several European nations "crusaders" for joining anti-terror operations, and has executed groups of Christians on a number of occasions.
In 2014 the jihadists executed 21 Coptic Christians in the infamous "A Message Signed With Blood to the Nation of the Cross" video, murdering the men for refusing to deny their faith in Jesus Christ.