ISIS Cuts Off Ears of 25 Jihadis Who Fled Battlefield in Mosul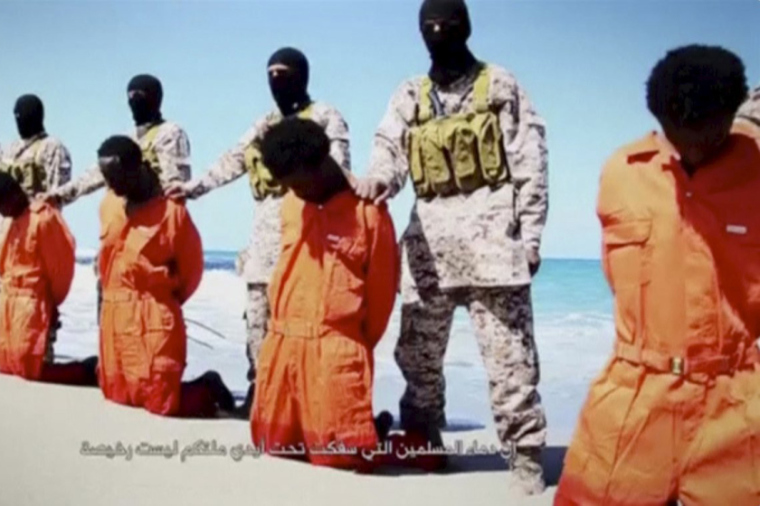 As the Islamic State terrorist organization continues to suffer setbacks in Iraq, the militant outfit has employed another brutal method to punish fighters caught fleeing the battlefield.
The Iranian-based AhlulBayt News Agency reports that an unnamed security source in the Nineveh province told the Iraqi news outlet al-Sumaria last Friday that IS (also known as ISIS or ISIL) tortured 25 of its own militants caught leaving the battlefield while fighting against Iraqi forces in Mosul by mutilating their ears.
According to the source, the militants were first detained in a prison in central Mosul. Then, they were taken to a hospital in the city, where they each had the upper part of one of their ears cut off. IS leaders reportedly threatened to cut off both of their ears if any of them were caught fleeing the battlefield again.
While IS has been able to recruit thousands of radicalized foreigners from all over the world to join its ranks, the source, who chose to remain nameless, told al-Sumaria that some of the militants who were punished for fleeing the battlefield in Mosul were French and Chinese nationalities.
Since IS has been known to kill militants caught fleeing the battlefield in some of the most heinous ways imaginable, it is possible that IS chose not to kill these 25 militants due to a shortage in fighters.
The source explained that IS is suffering from a declining base of militants since many have fled the so-called caliphate and IS has executed many other militants for trying to do the same.
This is not the first time that IS has reportedly cut off the ears of people in Mosul. Last October, Al Arabiya reported that IS cut off the ears of 42 civilians who were accused of "insulting the Islamic State."
All this comes as IS has reportedly lost half its territory in Iraq and as Iraqi forces, aided by the United States-led international coalition, are gearing up to launch a major offensive to reclaim Mosul, which is IS' largest Iraqi stronghold and has been under IS control since the summer of 2014.
After President Barack Obama proclaimed last month that Iraqi forces and coalition are aiming to recapture mosul within the next few months, France's defense minister, Jean-Yves Le Drian, said last Friday that the Mosul offensive will begin soon.
"The battle for Mosul has not started yet. (The operations today) are the extension of our support for the coalition," Le Drian told reporters. "There will soon be the main attack."
U.S. Air Force Col. John Dorrian, said last Thursday that U.S. coalition airstrikes have killed 18 IS leaders in the last month, with 13 of them being leaders in Mosul.
"By taking these individuals off the battlefield, it creates some really disruptive effects to enemy command and control," Dorrian said, according to Reuters.
In addition to the 18 IS leaders killed in the last month, Iraqi News reports that a coalition airstrike killed IS' military chief in south Mosul, along with three others.
In a push to support the Iraqi forces in their quest to recapture Mosul, the second largest city in the country, the Pentagon announced last Wednesday that it will send an additional 615 U.S. troops to Iraq in the coming weeks.
Earlier this year, Fox News reported that only 5 percent of the 45 percent of territory recaptured from IS has been done since last year.
"President Obama announced at the Pentagon in December that 40 percent of IS-held territory in Iraq had been recaptured by Iraqi security forces backed by thousands of airstrikes from the U.S.-led coalition, a number officials repeated for five months," Fox News reported back in May.