ISIS Destroys Ancient Iraqi Christian Church and Turns It Into 'Mosque of the Mujahideen' for Islamic Jihadists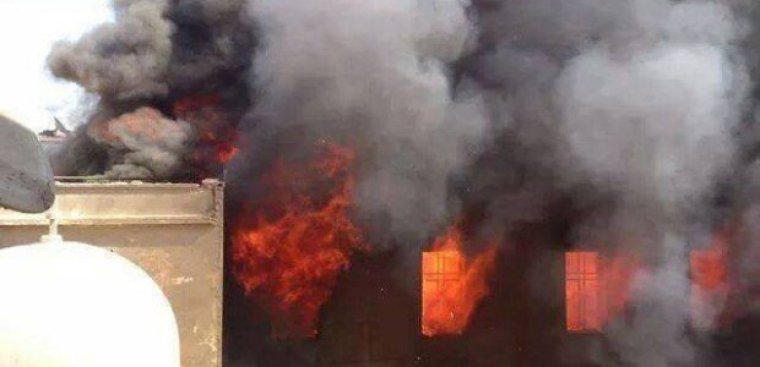 One of Mosul's largest Christian churches is being destroyed and turned into a mosque for Islamic State jihadists.
The Islamic State terror group posted flyers throughout Mosul announcing in a decree that the Syrian Orthodox Church of St. Ephraim is reopening as the "mosque of the mujahideen" or jihad fighters. Christian symbols and relics have already been scrubbed and demolished from the ancient church.
It's believed that all Christians have either been executed or have evacuated the city since Islamic militants overran the area last year. Christians were told to flee or face execution.
"They (ISIS) take everything from us, but they cannot take the God from our hearts, they cannot," said Nicodemus Sharaf, archbishop of the Syriac Orthodox Church in Mosul, who's now a refugee.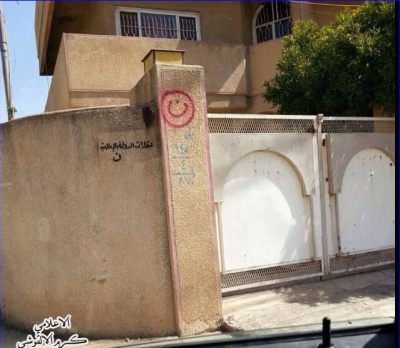 The BBC reported Tuesday that homes belonging to Christians and other religious minorities have been confiscated or marked for demolition. A man calling himself Hisham said that many Muslims no longer go to the mosques because they have become so radicalized.
"The group has even replaced the imams in the mosques with pro-IS people," said Hisham to the BBC. "Many of us have stopped going to the mosques because those attending are asked to give an oath of allegiance and we hate that."
A woman named Hanaa also talked to the BBC and described ISIS' restrictions on women under Shariah law: "We had heard stories of men being flogged because their wives didn't put their gloves on" to cover their hands.
Nuri Kino, founder and president of A Demand for Action, an organization that seeks to protect religious minorities in the Middle East, told Newsweek that the continued attacks against Christians is all part of the religious cleansing IS demands.
"They destroy our artefacts, our churches and try to erase us in any way they can," he said.
Last year, The Washington Post reported that the "militants espouse a radical, puritanical strain of Sunni Islam whereby all shrines or holy sites that honor lesser beings than their God are considered apostate."
Islamic militants have said they do not care whether a historic relic or piece of religious art "costs billions of dollars," because according to them, Allah orders their destruction.
The situation for Christians has grown so desperate that Iraqi Archbishop Bashar Warda told "60 Minutes" in March that the only way to stop the death and destruction is to defeat them militarily.
"Sometimes you take some hard measures, unfortunate measures, to deal and treat this cancer," he explained.
In April, Newsweek reported grim comments by Max Abrahms, a member of the Council on Foreign Relations and political science professor at Northeastern University, who believes that if Mosul is taken back by coalition forces or the Iraqi government they will find out that the number of executions have been underestimated.
"I think that initially, last summer, the international community was not paying that much attention to Islamic State. During that time, under the nose of the international community, they slaughtered thousands of civilians."