ISIS Kills 9 Men in Trenches Filled With Burning Oil in Mosul Battle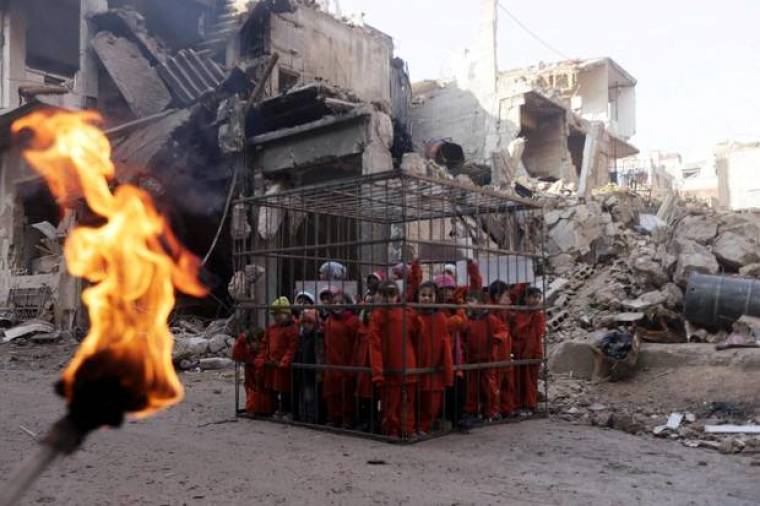 The Islamic State terror group has reportedly burned alive nine of its fighters by throwing them in trenches containing burning oil as punishment for fleeing the ongoing battle over the Iraqi city of Mosul.
"ISIS terrorist gangs executed nine of its members for fleeing the battle against the security forces in Mosul by throwing them in trenches containing a burning oil, after tying their hands and legs," Al Sumaria News reported on Tuesday.
"ISIS used the burning oil trenches to impede the visibility of the Iraqi Air Force and international coalition air force," the report added.
An intense battle for the liberation of Mosul was launched earlier this month, with U.S.-backed Iraqi ground troops devising plans to drive out the Islamic terror group from one of its last remaining strongholds in the country, which also includes several Christian villages.
Iraqi News reports that the jihadists have been using "the most heinous methods" to execute members who step out of line to discourage them from fleeing the battle.
IS' numerous atrocities continue to be exposed as more and more territory is recaptured from the terror group's grasp in both Iraq and Syria. Earlier this week, Syrian mother Alice Assaf described how the militants went on a killing spree in her hometown of Adra al-Ummaliya, a suburb of Damascus.
Assaf recalled one instance where IS fighters massacred at least six men and about 250 children at a nearby bakery in her town.
"Later on, we heard that the militants grabbed six strong men working at the bakery and burned them inside the oven," she explained. "After that, they caught some 250 kids and kneaded them like dough in the bakery dough machine."
IS also burned alive prisoners and 15 civilians in Fallujah earlier this year who had been attempting to flee the besieged city.
An Iraqi soldier who escaped IS' capture said in January that IS has also tortured and burned alive several Christians in cages for refusing to disavow their faith.
"They tortured the [expletive] out of the Christians and some died in the process," Sergeant Karam Saad of the Iraqi military said at the time.
"They would take some and lock them in a kind of casket, and set it on fire from the inside," he said.