ISIS News: Abu Bakr al-Baghdadi Hit in Airstrike, Iraq Says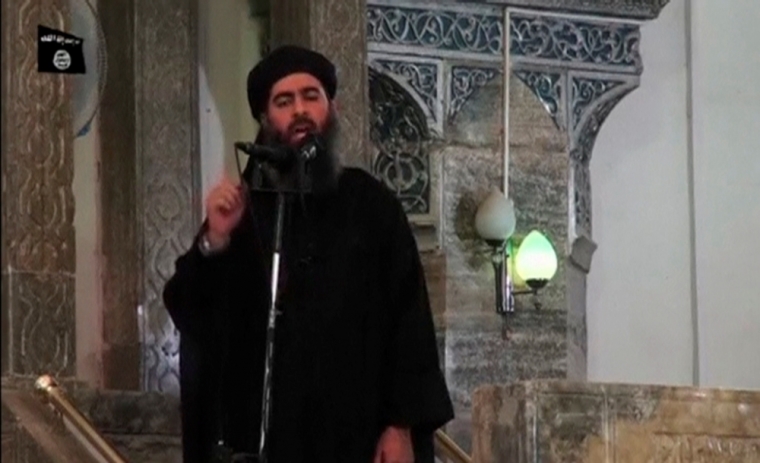 While the March and November airstrikes that allegedly wounded Islamic State chief Abu Bakr al-Baghdadi have not been confirmed by the Pentagon just yet, another similar claim has once again become the topic of debate among U.S. leaders and the Iraqi government.
Anticipation and mixed emotions brewed around the world as the Iraqi Interior Ministry claimed this week that an airstrike attack struck al-Baghdadi's convoy while moving toward a meeting with ISIS leaders in a Karabelah area.
According to CNN, the statement released by the ministry reads, "The Iraqi air force carried out a heroic operation by striking al-Baghdadi's convoy while he was on his way to attend a meeting with senior ISIS leaders in Karabelah."
In a most recent update, multiple outlets reported that nine officials of the terror group have been killed in the said airstrike. While the ministry is not yet sure if Baghdadi survived the attack, the statement said a "large number" of the big boss' bodyguards were also killed.
Among the slain officials who were reported to have been killed were heads of the jihadists' militia and one known to be an adviser to al-Baghdadi.
One of the most confidential claims in the statement was the report that the site of the meeting where al-Baghdadi was headed has also been struck, resulting to the death of ISIS leaders. It was also said that several of the leaders have been wounded.
The ministry has been firm with its reports, but the Pentagon insists that the claims still need to be confirmed and celebration should be saved for when there is solid evidence that al-Baghdadi has been destroyed.
It is worth noting that each time Iraqi officials claim that the Islamic State's head has been struck by Iraq-initiated airstrikes, audio recordings of the no. 1 target in the battle against the terrorists start surfacing on social media just a few days after the alleged airstrikes.
U.S. intelligence officials maintain their stand that al-Baghdadi is still leading the extremist group despite Iraq's report that al-Baghdadi was struck and "carried away in a vehicle" after the attack.