ISIS Offers 5-Minute Speed Dating Service to Help Militants Find Jihadi Brides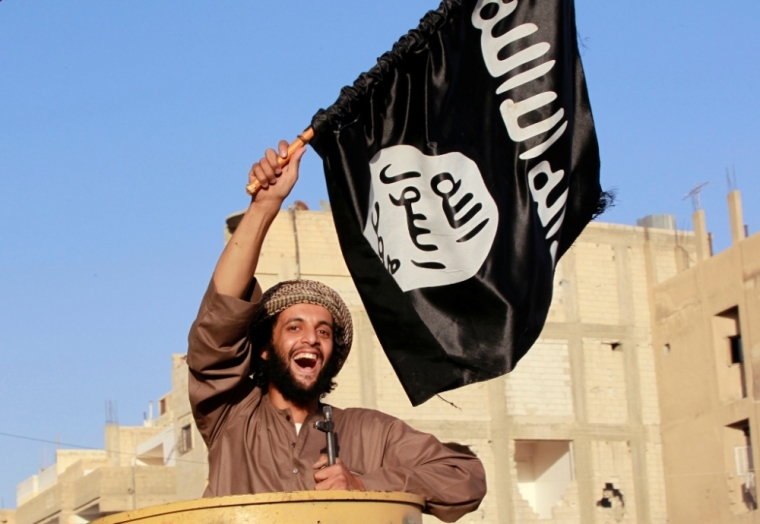 The Islamic State terrorist organization in Syria is now offering 5-minute speed dating services to attract more disenfranchised Western women to the caliphate and to become jihadi brides.
The Daily Star reports that a British Islamic State militant named Abu Qa'qa al-Britani, who lives in the Syrian stronghold of Raqqa, has recently published, on the online social site Tumblr, a guide that is designed to help encourage radical women to travel to Syria by making the husband-finding process seem more simple.
The guide outlines that women who have a desire to travel to join the caliphate can contact militants who specialize in "marriage affairs" in order to be matched up with militant suitors. Meetings between the woman and her potential suitors can be arranged in the form of a speed dates.
"They have five minutes to speak to each other and are given the ability to see one another if they both desire to do so," al-Britani's post states. "Then they have the choice to marry or refuse one another and Allah knows best."
If the paired couple refuse one another, the prospective-jihadi bride will continue looking for another jihadi to marry. Al-Britani's post indicates that newlywed jihadi couples will be given a home to live in as well as cash.
A woman by the name of Umm Layth reminded prospective brides in her own post to bring makeup, things to read and clothes.
"For the married sisters or soon to be married, bring makeup and jewellery from the West because, trust me, there is absolutely nothing here," Umm Layth wrote.
Umm Layth, who is originally from the north of Britain and is now living in Aleppo, according to Vocativ, is one of the number of foreign women now in the caliphate, who are tasked with using the Internet to recruit more women to join.
"We are created to be mothers and wives—as much as the western society has warped your views on this with a hidden feminist mentality," Umm Layth wrote.
The women are also tasked with writing propaganda write-ups such as "10 Marriage Facts From the Islamic State," which was written by an ISIS blogger named "Bird of Jannah," which is the Islamic name for heaven.
Many male ISIS internet recruiters use online dating sites to attract disgruntled foreign women into meeting in Syria to get married and join the caliphate. The recruiters glorify ISIS' goals and justify the violence and brutality by saying that they are just trying to implement the correct brand of Islam and that the violence is needed to do just that.
A 25-year-old former Islamic State patrol guard told CNN she was duped into joining the Islamic State by a recruiter who told her that the organization was trying to "properly implement Islam" and that there would be less violence when the war was over. She began to have doubts when she saw how fighters abused women and their own wives. She was also completely turned off by the beheadings and execution and knew she had to escape.
"I don't want anyone else to be duped by [ISIS]," the woman speaking under the alias of "khadija" said. "Too many girls think they are the right Islam."