ISIS Radical Claiming to Have Raped 200 Women Explains: 'Young Men Need This, It's Normal'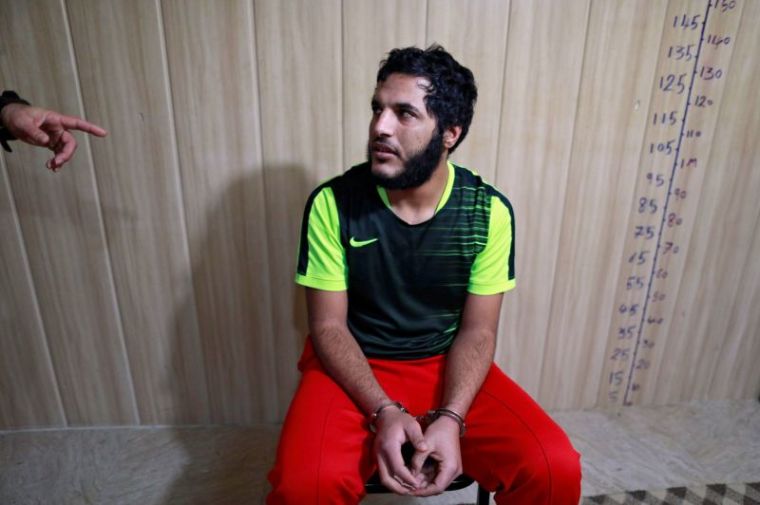 A captured Islamic State terror group soldier, who claims to have raped over 200 women and killed as many as 500 people in total, tried to explain that the reason IS carries out mass rape of women and children is because "young men need this."
Amar Hussein, the militant who was captured in October during an assault on the city of Kirkuk in Iraq, spoke with Reuters about his experiences, revealing that IS commanders gave soldiers permission to rape as many Yazidi women and other minorities as they wanted.
"Young men need this," Hussein apparently said. "This is normal."
The jihadist explained that militants were able to rape so many women because they moved from house to house in the captured cities in Iraq, taking women and children as sex slaves, while killing the men.
"We shot whoever we needed to shoot and beheaded whoever we needed to behead," he added.
Hussein, who was first taken to be a jihadi fighter at 14 years of age, recalled that IS leaders trained soldiers to kill people, and although at first it was difficult for him to obey such orders, it got easier the more he did it.
"Seven, eight, 10 at a time, 30 or 40 people," he described. "We would take them in the desert and kill them."
While Hussein's claims of how many women he has raped and people in total he has killed are yet to be verified, several major international organizations have documented the mass enslavement and rape of women and children that goes on in captured IS territory.
Documents obtained by The Washington Post earlier in February revealed that IS keeps detailed records of its fighters, categorizing them by blood types and listing out how many "slave girls" each is allowed to own.
Survivors who have escaped IS, such as humans rights defender Nadia Murad, have been sharing their horrific stories of abuse.
"We didn't feel valued as humans in their hands," Murad, whose Yazidi family was shot in front of her, said in an interview.
"They enslaved more than 6,500 females, they took them to different places. They did what they want to the women and my fate was the same. I was one of the victims and they did everything to us."
She said that she was raped by 12 men as an IS prisoner.
"We were subjected to crimes to their hands that nobody can mention what they did for us," Murad added.
Other survivors have said that they cut their wrists and attempted to kill themselves in their attempt to escape, but the militants kept them alive in order to continue abusing them.
"The girls would tell me their stories, they wanted to commit suicide, they wanted to die, but ISIS would not let them. They would try to cut their wrists," one survivor told Yahoo News in January.