ISIS Sends Parents Video of Daughters Being Raped, Tortured; Bag Carrying Their Body Parts
US Media Ignored Testimony of Human Rights Activist at UN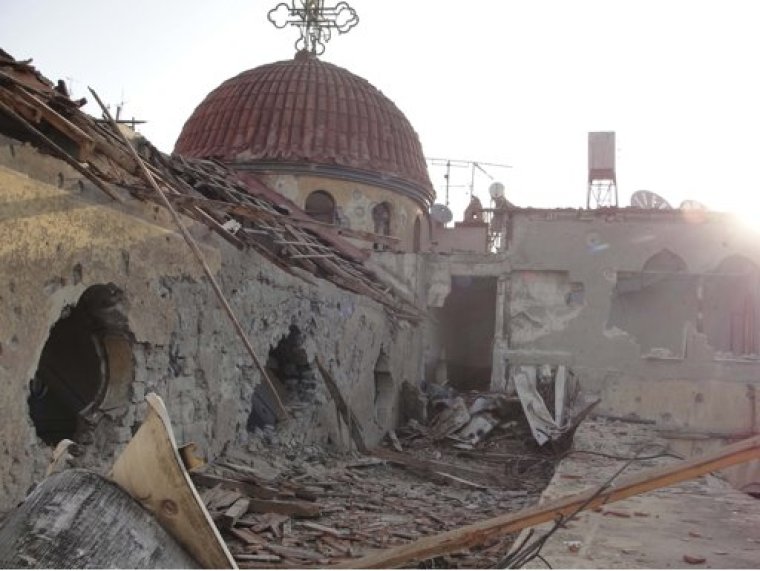 A California-based human rights activist and lawyer, who has been helping minorities and women across the Middle East for over a decade, recently testified at the United Nations, narrating incidents such as parents in Syria being sent a video of their kidnapped daughters being raped and tortured by Islamic State, and the dismembered body parts of their daughters in bags. U.S. media chose not to report on it.
Jacqueline Isaac, vice president of the humanitarian group Roads of Success, began her testimony by saying that she is not speaking as a lawyer or an activist, but as a "fellow human being."
"I stand with the beautiful, brave, resilient survivors that I spent extensive time with in Iraq – those that saw their parents killed before them and then taken by ISIS and categorized like merchandise based on whether they thought they were beautiful or not, their age, and whether they were virgins. Like merchandise," Isaac said at the U.N. on April 28, according to CNS News.
"And as if that were not enough, they were raped, they were tortured, many committed suicide and died," she continued. "And others may have attempted [suicide], but they survived, and they're standing before us today."
She added that the victims are crying out and asking, "Where are you, world? Where are you, world?"
Islamic State, a Sunni terror group also know as ISIS, ISIL or Daesh, wants to create a caliphate in the Levant region and beyond and controls past of the territories of Iraq, Syria and Libya. Religious minorities are among its main targets.
Isaac said her team went to the frontlines in an area in Iraq that was 200 meters away from ISIS. "We traveled to the Sinjar Mountain to spend time with survivors," she said.
"My mother, who's the president of the organization, just returned from the war-torn part of Syria in Homs [west of the Sinjar Mountains]." Homas has the second largest Christian population in Syria, and most of these Christians are members of Eastern Orthodox Church of Antioch.
Isaac's mother in April and testified before the U.K. Parliament. "She learned of something very harrowing. Parents, like many of you today, had children but these children were in captivity. They got a knock on their door. They opened that door and they found plastic, black bags." Isaac said.
"The bags had the body parts of their daughters. The body parts of their daughters. And a video! A video of their daughters being raped and tortured.
"Their parents, their parents are just like us. They're parents, they're mothers, they're fathers. These are not numbers. They are not numbers. They are just like us. But they're living in an unfortunate part of the world. I promised that I would not leave without sharing their voices before the entire world. Not just to hear the stories, but to act. This is a call for action. We need to stand with our fellow brothers and our fellow sisters."
In May, the U.N. Secretary-General's Special Representative and Head of the United Nations Assistance Mission for Iraq, Jan Kubis, submitted a briefing to the Security Council condemning "in the strongest possible terms the continued killings, kidnapping, rape and torture of Iraqis by ISIL, which may constitute crimes against humanity, war crimes and even genocide."
In March, U.S. Secretary of State John Kerry acknowledged for the first time that genocide being committed by Islamic State, which is also known as IS, ISIS, ISIL or Daesh, against Christians and other religious minorities in the Middle East.
The terror group uses brutal methods to torture and punish those who it considers to be its enemies. In its English propaganda publication, ISIS last year sought to justify its barbarity, saying it is "Islamic" to capture and forcibly make "infidel" women sexual slaves.
"Before Shaytan [Satan] reveals his doubts to the weak-minded and weak hearted, one should remember that enslaving the families of the kuffar [infidels] and taking their women as concubines is a firmly established aspect of the Shari'ah that if one were to deny or mock, he would be denying or mocking the verses of the Qur'an and the narration of the Prophet … and thereby apostatizing from Islam," stated the IS' propaganda magazine "Dabiq."