ISIS Slaughters 231 People in Mosul; Children Shot Running to Safety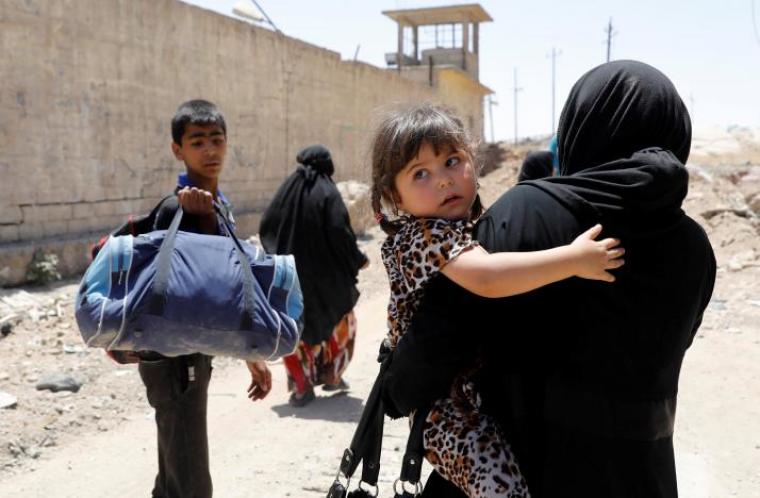 The Islamic State terrorist group massacred at least 231 civilians, including children trying to flee, in the span of just two weeks in the city of Mosul, Iraq. 
"Shooting children as they try to run to safety with their families — there are no words of condemnation strong enough for such despicable acts," U.N. High Commissioner for Human Rights Zeid Raad al-Hussein said.
"I call on the Iraqi authorities to ensure that those who are responsible for these horrors are held accountable and brought to justice in line with international human rights laws and standards. The victims of such terrible crimes must not be forgotten."
BBC News reported on Thursday that at least 163 people were shot dead near a Pepsi factory in the district of Shifa last Thursday, with the bodies left on the streets for days.
Another 27 people, including 14 women and five children, were killed while trying to flee the radicals just days before in the same district. And a massacre of 41 civilians occurred on Saturday, also in Shifta.
Reports noted that thousands of trapped civilians are trying to make it to safety toward Iraqi government forces, who have the city surrounded, but IS militants are slaughtering all men, women and children who attempt to flee.
The U.N. confirmed that there has been a "significant escalation" in such killings.
The Iraqi army continues making advances in the city, seeking to drive out the terrorist group, with other reports noting that Iraqi militiamen have been carrying out vigilante attacks.
According to MailOnline, 15 suspected IS fighters were found blindfolded, bound, and shot dead on the side of a road in Mosul.
"It is hard to come to any conclusion other than that they were in the custody of government forces when executed," said Belkis Wille, Iraq researcher for Human Rights Watch, noting that IS members are being rounded up and killed for their actions.
UNICEF previously warned that there could be as many as 100,000 children trapped in Mosul, and are in danger of being used as human shields.
"We are receiving alarming reports of civilians including several children being killed in west Mosul. Some were reportedly killed as they desperately tried to flee the fighting which is intensifying by the hour," UNICEF's representative in Iraq, Peter Hawkins, said in a statement Monday.
"Children's lives are on the line. Children are being killed, injured and used as human shields. Children are experiencing and witnessing terrible violence that no human being should ever witness. In some cases, they have been forced to participate in the fighting and violence."
In one harrowing report, CNN shared the stories of children hiding next to the corpses of their parents to escape the militants.
"From underneath a black hijab a little girl peers out. Her mother had been dead for two days. The little girl hid against her mother's corpse," part of the report described.