ISIS Throws Man Off Roof for Being Gay, Fanatic Mob Pelts Corpse With Rocks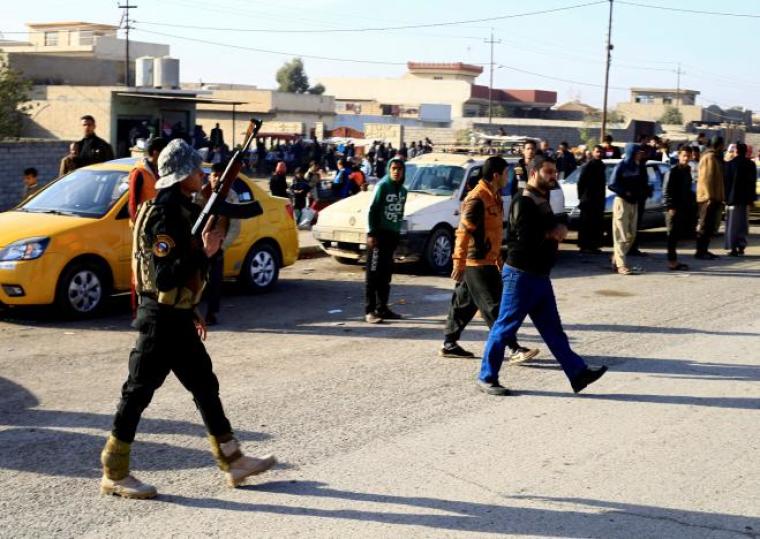 New graphic photos released from war-torn Aleppo, Syria, show Islamic State militants throwing a man accused of being gay off a rooftop before a fanatic mob pelts his corpse with rocks. 
The website Heavy, which reports on the terror activities of the Islamic radical group, said the incident occurred in Maslamah City in Aleppo. IS' religious police, known as the "hisbah," carried out the execution in accordance with Sharia law.
The article explains: "Hisbah is short for 'Rijaal al-hisbah' and translates to 'men who guard against infringements.'' Infringements' in this context refers to anything seen as non-Islamic by Sharia law interpretation, which is called "hudud." Hudud means "boundaries" in Arabic. Most hudud crimes fall under the category of "sex crimes," such as adultery, fornication, accusing someone of illicit sex, etc."
The newly released photos show a crowd of people gathered underneath the building where the gay man is thrown from. In one image, a hisbah representative reads the charges and the punishment being carried out against the man.
No information was presented about the man himself, who is blindfolded in the photos as he is hurled off the building to his death.
There have been several similar executions committed by IS militants who punish people suspected of being gay by throwing them off rooftops. In May 2016, another young Syrian man was charged with the crime of sodomy in Mambij, Syria, and was executed before a crowd of onlookers.
The Counter Terrorism Project reported that by the end of December 2015, IS militants had executed at least 36 men accused of being gay within its captured territory, including youths, such as a 15-year-old boy who was among 10 men killed in a single day in September 2015.
The extremist group has been eager to share with the world its executions of gay people, and has promoted its photos, videos, and other propaganda messages on its social media accounts.
One gay Iraqi refugee told the U.N. Security Council in August 2015 that the militants specifically search and hunt down gay people.
IS fighters "are professional when it comes to tracking gay people. They hunt them down one by one. When they capture people, they go through the person's phone and contacts and Facebook friends," the man said at the time.
"They are trying to track down every gay man. And it's like dominoes," he added. "If one goes, the others will be taken down too."
The mission to drive out IS from its captured cities carries on in full force in the meantime, with U.S. Defense Secretary Ash Carter claiming that it is possible that the terror group is defeated in the key Iraqi city of Mosul even before President-elect Donald Trump takes office, the Mail Online reported.
"That is certainly possible and again it is going to be a tough fight," Carter said, noting that as many as 100,000 Iraqi government troops, Kurdish security forces and Shia militiamen are being backed by air support from a U.S.-led coalition as the assault on Mosul continues.