ISIS Youth Vow to 'Divide America in Two;' Promise Car Bombs and Explosives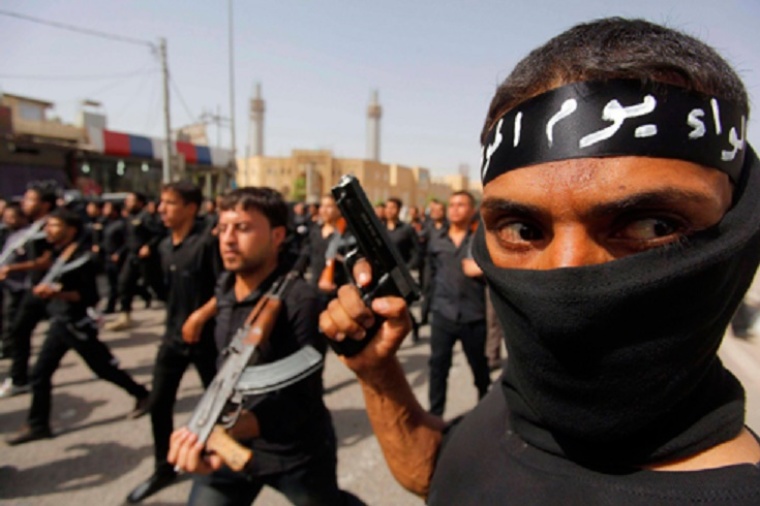 The Islamic group known as ISIS has had a serious impact on the lives of young people raised by ISIS members, as well as those infatuated with the group's ideology.
"Everywhere our camera went, there seemed to be a young man eager to extol the virtues of the newly formed caliphate," VICE Media's Medyan Dairieh reported this week from the Syrian city of Raqqa, which has fallen into ISIS hands.
"I swear to Allah we will divide America in two," the young boy said. "And we'll destroy the enemies of the religion of them all, all who fight the Islamic State. We promise car bombs and explosives," he added.
It's the same rhetoric used by ISIS' spokesman, Abu Mosa, who promised to take control of the White House and raise the flag of Allah over the building.
"We will humiliate [the Americans] everywhere, God willing, and we will raise the flag of Allah in the White House," Mosa said in a video.
Elsewhere in Raqqa, a photograph of a 7-year-old boy holding the severed head of a man was posted to Twitter by his proud father and caused an international stir.
"That's my boy," Khaled Sharrouf captioned the photo. It was later removed due to public outcry but not before raising the ire of Americans and garnering the attention of Secretary of State John Kerry, who issued a statement condemning the photo.
It is "one of the most disturbing, stomach-turning, grotesque photographs ever displayed," Kerry said on Tuesday. "That child should be in school; that child should be out learning about the future; that child should be playing with other kids, not holding a severed head and out in the field of combat."
"For some reason, he (Sharrouf) thinks that getting his son to hold up a head is going to attract people to his cause," Clarke Jones, an expert on the radicalization of inmates, told CNN. "I actually think it's going to have a negative effect. I think it's going to deter some of those who might have wanted to demonstrate their faith to a religion."
ISIS is reportedly recruiting younger persons to fight against Christians and other minorities in order to establish the Islamic Caliphate. Not only is there fighting in Iraq, Syria has also been a specific target and Raqqa, a Syrian city, named as the capital of the Caliphate. Young men between the ages of 16 and 25 who are Sunni loyalists are reportedly targets of ISIS recruiters, and one father told the story of his son leaving to join the militant group.
"I don't know what they told him," Abu Raad told CNN from his home in Mosul. "Last week, my son came home and told me that he his leaving home and joining the Islamic State. We have heard nothing from him. My wife and I begged him not to do it, but he didn't listen. He packed and left. My son dreamed of becoming a computer engineer. Now he's just a terrorist."