Israel Pulls Ground Troops From Gaza; Begins 72 Hour Ceasefire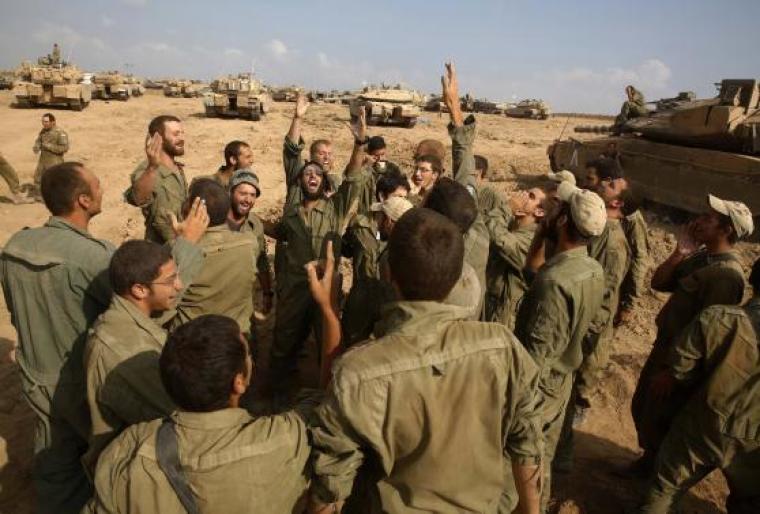 Israel withdrew its ground forces from Gaza Tuesday morning to start a 72-hour cease-fire mediated by Egypt, to engage in talks on ending a four-week conflict that has killed nearly 2,000 Palestinians and Israelis.
The temporary cease-fire was agreed to by both Israel and Hamas late Monday night. Israel has also said that its army completed its main objective of the ground assault, including the destruction of cross-border infiltration tunnels from Gaza.
"Following reports of a temporary cease-fire, negotiations for the implementation of the Egyptian initiative will begin. We call on the Israeli side and the Palestinian side to come to Cairo for open discussions on a permanent cease-fire, and we hope to see stability in the region soon," said the Egyptian Foreign Ministry in a statement, according to Haaretz.
Meanwhile, the US State Department said in a statement, "We strongly support this latest proposal for a 72 hour ceasefire and urge both parties to respect it completely."
Just before the cease-fire was set to go into effect at 8 a.m. local time, rockets were fired toward Israel from Gaza, triggering the Israeli air force to counter attack with missiles that reportedly killed at least three people, including an 8-year-old girl, according to Haaretz.
The Gaza conflict broke out in early July when Israel launched airstrikes in response to weeks of rocket fire from Gaza. Israel then expanded its operation on July 17 by sending in troops in what it described as a mission to destroy a network of tunnels that Hamas uses to attack Israeli civilians and spring surprise attacks in Israel.
During the current cease-fire, displaced Palestinians are reportedly leaving their temporary shelters to return home. If the ceasefire agreement holds, Israel has said that it will cooperate to negotiate a permanent peace agreement