Janel Parrish, Val Chmerkovskiy Romance Ending? Friends Scared Val Will 'Break Her Heart'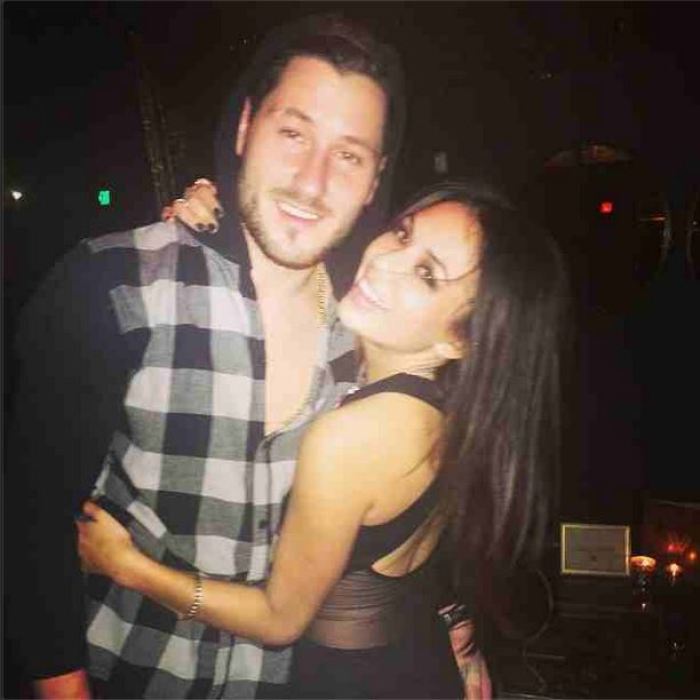 Rumors have it that the unofficial romance between "Dancing With the Stars" Janel Parrish and Val Chmerkovskiy is sizzling out as the couple are starting to go their separate ways following their elimination from the show.
A source reportedly said that the "Pretty Little Liars" star has been telling friends that things with Chmerkovskiy have changed once the show wrapped up.
The source told Hollywood Life that Chmerkovskiy has not been showing Parrish the same attention that he did when they were on the show, refusing to hold hands, act flirty or engage in any public displays of affection. The matter is upsetting to Parrish who is reportedly still head over heels over the man.
"The whispers that people to her about Val are showing themselves," the source said. "Her friends are scared he will break her hear before Christmas."
This was not the first time that rumors of a breakup between the couple have popped up, especially as stories have it that Parrish is seemingly more interested in Chmerkovskiy than he is of her.
An insider had previously told Hollywood Life that Chmerkovskiy liked Parrish but not in the way he liked her, and nobody wanted to tell Parrish about it and burst her bubble.
"It's going to happen in the long run," the insider said.
Parrish spoke out against the rumors back in October, however, asking people to stop spreading such rumors about herself and her partner.
In a blog post she wrote for People magazine, Parrish stated that she and Chmerkovskiy communicated well with one another and worked hard on the chemistry they showed off during their performances. She said she appreciated those who supported their supposed romance and their passionate performances, but she would prefer it if people stop with the stories and concentrated on their dancing and hard work and not on their rumored romance.