Jeremy Lin Calls on Prayer Warriors Amid Frustrations With Lowest Stats in NBA Career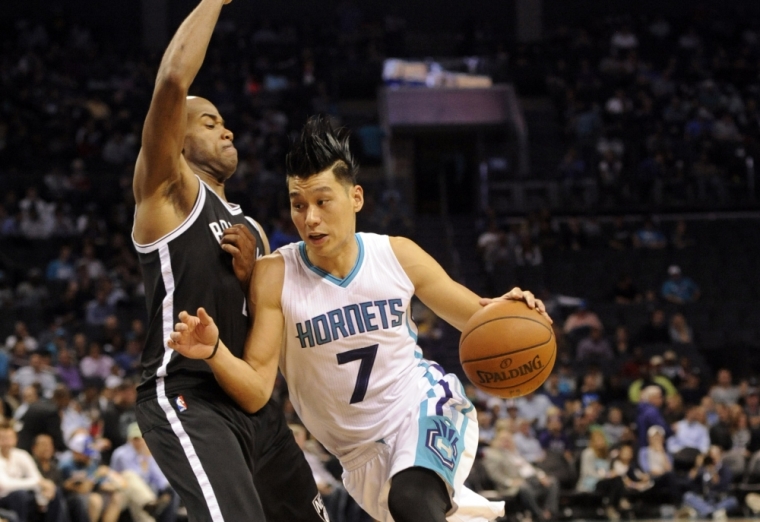 Jeremy Lin is calling on his prayer warriors for help after experiencing a frustrating season that has seen his lowest stats since his NBA career began.
The 28-year-old Charlotte Hornets point guard has been shooting at a little over 40 percent from the floor and 31.8 percent 3-pointers which are his lowest stats since joining the NBA. On Monday, he made none of the three baskets he attempted in only 19 minutes of playing.
In his 16th email sent to his digital prayer group, Lin expressed his frustrations.
"Please pray for me as recently I have been frustrated with my jump shot and overall performance. The new shooting form has been one of the most frustrating things of my career," Lin wrote.
"I know it will pay off in the long run but going through the adjustment process has been harder than I anticipated, so prayer for the right mindset, great muscle memory and a pure heart that shoots/plays solely for God's approval would be greatly appreciated!"
In the beginning of the 2015-2016 season, Lin praised God for helping him find peace with his career.
"First, is a praise to God for softening my prideful heart to have recently found supernatural peace and rest, regardless of my circumstances," Lin wrote in the email titled, "Jeremy's Prayer Requests 13." "As I start my sixth year in the NBA, I'd say I've enjoyed the first couple months of this season more than any other season, mainly because God is showing me more and more the intricacies of understanding that my identity as a person isn't in my job or performance, but in Him."
Even when he felt peace, Lin asked fans to pray that he maintain that mindset.
"Please pray that I would stay in this state of mind," he wrote. " As a very emotional person, I know it can be a quick change from being in a great place mentally/spiritually to worrying and being anxious about my life and future."
In his latest email, the Christian athlete praised God for his team's continued Bible study and the All-Star break that allowed him to heal. He went on to solicit prayers for his injured teammates, the world, and Christian revival for Asian-Americans.
Last year, Lin introduced the digital prayer group to fans who receive his prayer requests in an email format every couple of months. Lin said he decided to start his prayer group after a number of his supporters inquired about ways they could intercede on his behalf.
"The journey I've been on has had its ups and downs and I appreciate all of your support throughout. Some of you have asked how to pray for me so I decided to start a prayer group where I can send out requests for those that want to pray and support," Lin wrote on his website last year. "Please feel free to share with others you think would be interested. So much of what happens is out of our control, but prayer has been a place I have consistently found peace with God."