Jeremy Lin Not a Big Loss to Charlotte Hornets: Team Executives Confident Despite Departure of Point Guard; 2016-17 NBA Season Roster Predictions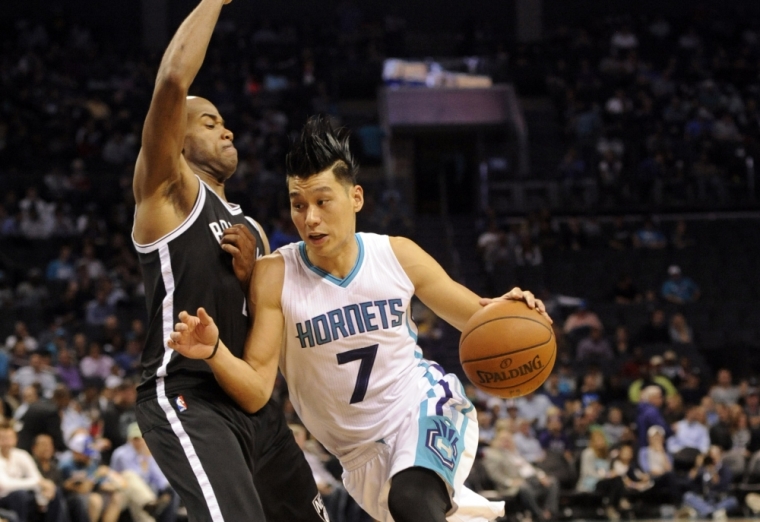 Despite the departure of Jeremy Lin and other key players during the free agency period, it will be business as usual for the Charlotte Hornets. Team executives remain confident that they will do well in the 2016-17 NBA season after the setbacks.
Free-Agent Losses

Per Nets Daily, the Hornets had a rough summer after they lost some of their key players in the free agent market. The franchise successfully kept shooting guard Nicolas Batum by having him re-signed a five-year $120-million contract, however, they lost some important players who showcased stellar performances last season.
Lin, who was the backup point guard, departed from the team for a three-year $36-million deal with the Brooklyn Nets where he will be given a starting role. Moreover, center Al Jefferson inked a three-year $30-million contract with the Indiana Pacers, while shooting guard Courtney Lee agreed on a four-year $50-million deal with the New York Knicks.
Lin is a Big Loss
The exit of the key players has saddened the rest of the team members. Batum and point guard Kemba Walker were very vocal about their disappointments on losing their teammates, especially Lin.
Batum told blogger Dennis Ginobili last month that Lin is a big loss to the Hornets because he is a great player. On the other hand, Walker shared to Charlotte Observer that it sucks to loss Lin who made major contributions in improving the team's performance last season.
According to Charlotte Business Journal (CBJ), the Hornets won 48 games and ranked sixth in the playoffs last season. The stellar performance was the best of the team in the past 12 years.
Still Confident

Pete Guelli, chief sales and marketing officer of the Hornets, said that they are confident that the team will continue to improve in the 2016-17 season despite the challenges and changes. He also added that he believes the franchise will continue to do well in the forthcoming season.
Guelli shared that their schedule next season is very promising from both business and basketball standpoint. He explained that after improving last season, they got more TV spots and prime weekend dates on their latest schedule.

On the other hand, Walker said that after losing some of his key teammates, he is aware that a lot of people are already writing the Hornets off as a threat in the 2016-17 NBA season. He stated that he and his teammates are pumped to prove them wrong.
Aside from Walker and Batum, per ESPN, the roster of the Hornets for the next season includes Marco Belinelli (shooting guard), Spencer Hawes (power forward), Roy Hibbert (center), Cody Zeller (center), Marvin Williams (power forward), Ramon Sessions (point guard), Jeremy Lamb (shooting guard) and Michael Kidd-Gilchrist (small forward).