Jeremy Lin Reveals How He Plans to Bring Back Joy in God Amid Basketball Struggles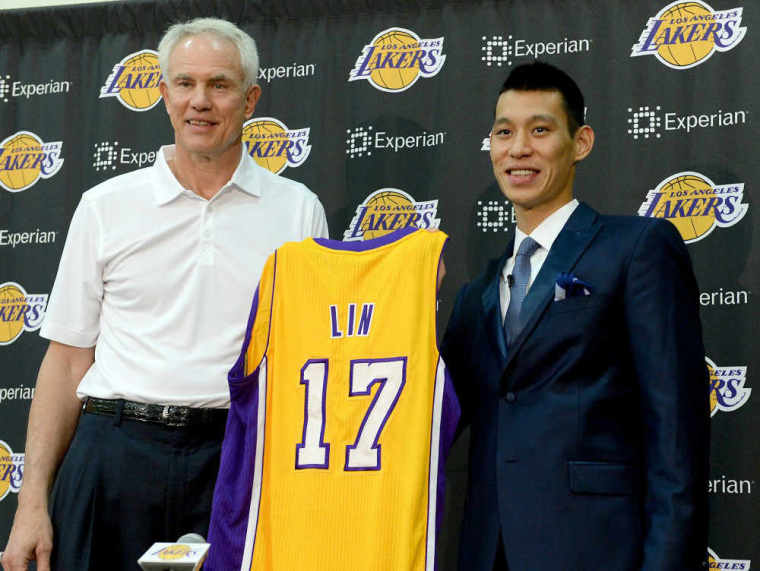 Jeremy Lin has admitted that he has had one of the toughest seasons of his basketball career but now vows to find joy in God despite his circumstances.
Lin, the 26-year-old Los Angeles Lakers guard, took to his personal website www.jlin7.com to admit that he was disappointed in his season. Still, the Christian athlete acknowledged that God was present during his trials.
"At times, it has felt like the barriers were insurmountable or that I was powerless to control things around me," Lin wrote. "From a basketball standpoint, I'm obviously disappointed, but God is always working -- even through life's struggles and disappointments."
He admitted to feeling challenges with finding joy in his circumstances.
"There have been many times this past season where I was filled with frustration, many situations where I felt overwhelmed and many nights where I couldn't sleep much because I was thinking about the game," Lin wrote. "But through it all, I've been learning how to surrender the results to God, how to walk by faith and not by sight, how to be renewed through times of prayer/Scripture and how to fight for a life of joy in the midst of trials."
The basketball player said he is now dedicating his games to God and taking time to be grateful to be healthy and do what he loves. While Lin said his trials have allowed him to focus on Jesus Christ, he quoted Romans 8:28 and Romans 5:13 in order to focus on God's promises of peace, joy and everything working for the good of those who believe.
The Christian athlete also reflected on his life, vowing to focus on the goodness of God and finding joy in the Lord.
"My entire life has been a collection of miracles and instances where God has taken a 'bad' situation and turned it into a good one. And who knows…maybe God is preparing a miracle out of all this," Lin wrote. "When I focus on who God is and how much He loves me, I am able to live with joy and freedom from life's pressures or the results of basketball games. I hope that as I go through this 'valley' I can encourage you to turn to God and put your hope in Him!!"
Last Oct., the NBA star revealed that he would begin a prayer group that fans can be involved in, while encouraging people to submit their prayer requests. In his previous blog post last month, Lin shared another scripture that was helping him through the 2014-2015 NBA season.
"God has been reminding me to stop and enjoy the relationship I have with Him daily. In doing so, I will live life with more peace, joy and purpose," Lin wrote on his website.