Jerry Falwell Jr. on Why Billy Graham Avoided Politics, but Franklin Graham Hasn't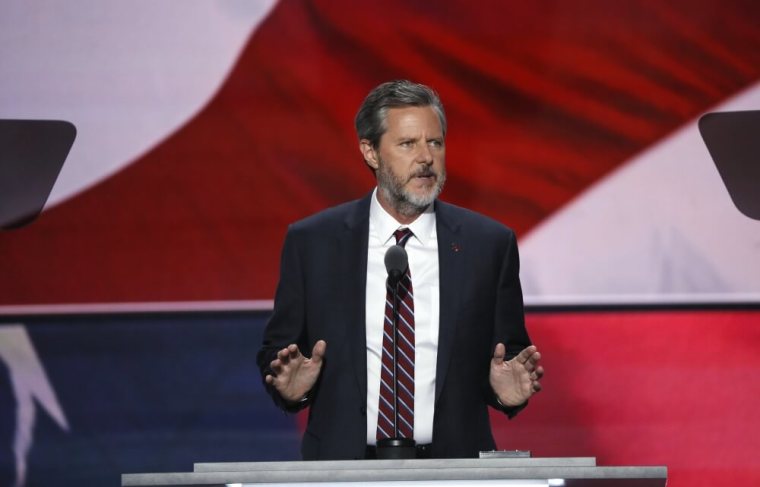 Liberty University President Jerry Falwell Jr. has argued that although the Rev. Billy Graham had the "luxury" of avoiding divisive politics in his lifetime, his son, Franklin, has "no choice" but to battle society's "decay."
"I commented on FOX that Billy Graham was so successful in communicating the gospel because he often avoided divisive political issues," Falwell Jr. wrote in a Twitter message of Monday.
"Unfortunately, preachers like @Franklin_Graham no longer have that luxury & have no choice but to confront the cultural decay in this generation," he added.
He pointed to his video interview with Fox News last week, where he reflected on Graham's passing.
"He (Graham) was wise enough to see that his gifts were in communication. He was a communicator like none other that the Christian faith has ever had," the son of evangelist and Liberty University founder Jerry Falwell Sr. said.
"He was friends with Democrats, Republicans," he pointed out, noting that he avoided getting drawn in controversial politics, and instead focused on the task of "communicating the Gospel of Jesus Christ — that we are all sinners, every one of us, and that we all have hope in Jesus Christ."
Falwell Jr. noted that Graham "never deviated" from that point, describing him as "single minded" and having "one purpose."
"I think he touched billions of lives," he attested.
Falwell Jr. and Franklin Graham have both come under scrutiny by fellow evangelicals for their involvement in politics, especially their defenses of President Donald Trump. 
For instance, after a Wall Street Journal report featuring credible evidence that the Trump campaign paid off a porn star, allegedly to keep quiet about an affair, Falwell Jr. and Graham both refused to criticize Trump. (For critics of Falwell Jr. see here. For critics of Graham see here.) 
Jerushah Armfield, Billy Graham's granddaughter, has criticized evangelical Trump defenders on several occasions. Recently, she argued they have "lost any moral high ground or spiritual authority with a generation. You've lost the plot."
Graham was known by many as the "pastor to the presidents" for his close relationships with America's leaders.
Every living president sent tributes to the North Carolina evangelist following his death, with both George W. Bush, a Republican, and Bill Clinton, a Democrat, attending Graham's public viewing in Charlotte earlier this week, speaking of the great impact he had on their lives.
Megachurch pastors, such as Rick Warren of Saddleback Church in Southern California, also recently praised Graham for his decision to stay out of politics and to preach to various groups of people.
"In the 1950 and '60s, Billy insisted that all his crusades be integrated. In some southern cities in America, the Graham crusades were the first public events to be racially integrated. But Billy also insisted that his crusades be religiously integrated," Warren recalled in a Facebook post last week.
"He put Catholics and Protestants, Calvinists and Charismatics, Fundamentalist and Evangelicals, Liberals and Conservatives, all on the platform together. He was criticized for it, but he knew that God blesses unity and harmony."
Franklin Graham, on the other hand, who is the CEO and President of the Billy Graham Evangelistic Association, has faced protests by both secular and church people for his preaching against Islam and on the topic of gay people.
Over 7,500 signed a petition in the U.K. against his planned speaking event in Blackpool for September, describing him as a "hate preacher" for his conservative views.
The evangelist has insisted that is not what his ministry is about, however.
"I'm not coming to preach hate, I'm here to preach about a savior, Jesus Christ who can make a difference in our lives if we put our faith and trust in Him," Franklin Graham told Premier in a video interview in January.
"We're not here to preach against anyone, we're here to talk about God," he added.