Jerusalem Church Vandalized with Hateful Anti-Christian Messages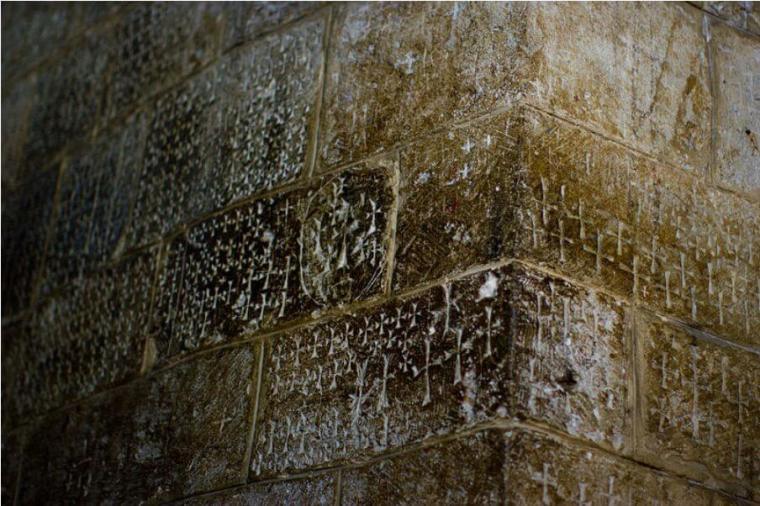 A church in Jerusalem has been vandalized on Sunday morning with hateful anti-Christian graffiti by suspected Jewish extremists.
Sunday's incident marked the second time that alleged Jewish extremists desecrated the Dormition Abbey compound of the Orthodox Church of Jerusalem, which is near Zion Gate. Red ink was used to write hateful messages such as "Christians to Hell," "May his name be obliterated," "Death to the heathen Christians the enemies of Israel," and a Star of David on one of the walls in the compound, according to The Jerusalem Post.
Police spokesperson Micky Rosenfeld said they already deployed forensics investigators to take a look at the graffiti. In addition, they also began investigating the hate crime, the report details.
So far, authorities have not arrested any suspects in relation to the hateful writings on the walls of the church, the report adds.
Meanwhile, Israel's Prime Minister Benjamin Netanyahu released a statement during a cabinet meeting on Sunday condemning the hate crime. He also pledged to bring the perpetrators to justice.
Netanyahu noted that Israel is the only country in the Middle East where Christians are thriving, and the place itself allows Christians and members of other religions to freely practice their faith.
For Public Security Minister Gilad Erdan, the desecration of the church in Jerusalem violates Israel's religious principles. He declared "zero tolerance" for people who aim to limit freedom of religion and democracy in Israel, and ordered police to make the incident their top priority, 12 News reports.
The increasing number of attacks on churches has prompted the Israeli government to implement stricter punishment for Jewish vigilantes.
The Benedictine Abbey is a famous pilgrimage site and tourist spot. It is located near a site believed to be the place of Jesus' Last Supper and a tomb where King David was supposedly buried. The site has been vandalized several times by suspected Jewish extremists who are against the government's pro-Palestinian policies.