Jesus, Gays, The Supreme Court, and Shell Shocked Evangelicals
Mae West once said; "Those who are easily shocked should be shocked more often."
Well, let me see if I can be a little more discreet in light of the Supreme Court's historic ruling making same-sex marriage legal throughout all of the US states and it's jurisdictions: On Friday, June 26th a scud missile hit the traditionally valued Evangelical churches with such a blast that it's just now getting up from it's knees because of the shell shock!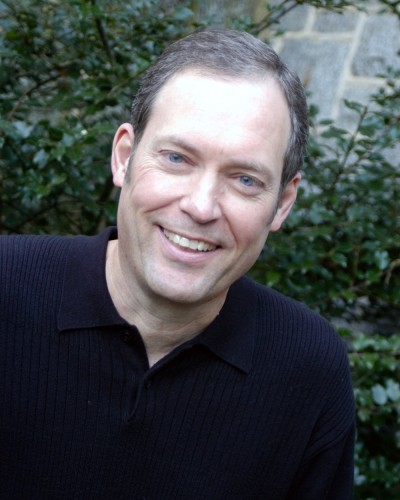 What's rocked our world? Why do we think that because a Supreme Court has ruled in favor of a morally controversial law that somehow the Supreme God of all creation and the universe is stunned by it? Or that He'll bring down fire on all supporters and backers of this law because they blindly helped get it passed after 20 years of attempts?
Somebody theologically help me here but … what gives us the right to arrogantly think that Jesus died for our American dream? That, for some reason, we're "entitled" to a secure set of moral standards in this country that should smack of a theocracy? NEWS FLASH! We ain't no theocracy, never have been and never will be!
The audacity that we evangelicals would think that our Christian liberties are being abused over this ruling is a humiliating smack in the face to the millions of (truly) persecuted Christians around the world. FYI … who REALLY understands what having no liberties and persecution is all about. Try having your children impaled on a spear and your wife repeatedly raped … all in front of you before you're finally buried alive after first having your arms cut off! Now that's persecution!
Can't we see that this issue of LGBT rights is no more going to go away than is the abortion issue that we've been fighting since the late 70's? The answer to our country's woes isn't passing more laws that support our biblical/moral views, but rather a deep introspective look at our own hearts that ignorantly (or) arrogantly think that America somehow really is "One Nation Under God." We're not. We're a sin riddled country just like every other country in the world … and if we were honest, would come to the conclusion that all of us, no matter who we are, would prefer to scratch our own itch in life whether we're gay, straight, Christian or not.
If I could snap my fingers and have every law passed that I think would be morally beneficial to this country, darn right I would! Then again, those who are on the other side of my opinions would do that same thing.
So where does that leave Christians, in particular Evangelical Christians? We have to see that this is the never-ending story when it comes to legislating morality. A law passed will please some and anger others. But the heart of a person that has been emancipated from self-righteous indignation will bring peace to the soul and a place for God to move. Jesus spoke to the heart of a person through love rather than attack the emotionally enflamed hill they've chose to die on.
If we as believers in Christ are to see a God change in all fallen men and women, then we need to first look at our own depravity before pointing the finger at another's. It's our self-centered fallen human condition that often doesn't allow us to love first and then believe in God to help walk people to a place of change.
Peter told us, "Most important of all, continue to show deep love for each other, for love covers a multitude of sins" 1 Peter 4:8 (NLT).
Notice, "deep love" doesn't excuse sin, but rather covers it as a damp blanket putting out a fire. Oh, if we could only learn this, what awesome good could we accomplish for Christ in our deeply divided nation?
Paul, a guy who knew a few things about sharing the transforming power of Jesus, laid out a great template for loving people to a place of life change. Building on the words of Jesus, Paul tells us in (1Cor. 13:4-8) that, "Love (agape) is; patient, kind, not jealous or boastful, not proud or rude, doesn't demand its own way, isn't irritable, keeps no record of being wronged, doesn't rejoice about injustice but rejoices whenever the truth wins out. Love never gives up, or loses faith. Love is always hopeful and endures through every circumstance. Love will last forever."
Jesus loved in such a way that made people feel they were introduced to love for the first time. It made the Samaritan woman say; "He told me everything I ever did." With Peter it compelled him to say; "[You're] the Messiah, the Son of the living God." And it compelled the inquisitive Pharisee Nicodemus, to come and seek out "Jesus at night" to listen to His amazing explanation of how a grown person can be "born again."
Brennan Manning said, "How glorious the splendor of a human heart that trusts that it is loved!"
So you loose a legal battle today and win one tomorrow. We scream in their face that they're immoral and deceived and they scream back that we're self-righteous and intolerant. Come on, really? What good for Christ can be done as long as neither side can stand the other. I'm scratching my head here … I just can't see Jesus doing this.
We match one person's sin against the other, and we weigh certain sins on some type of "self righteous" spiritual Richter Scale as if somehow we think the world should agree with almighty us! Deeply buried within all our hearts, is this lying voice that says we really are all of that ... when in reality we're just all of that and a bag of chips.
God is the great equalizer with all of us. For sure, Jesus didn't condone the adulterous woman's sin, but He did say to the "spiritual Richter Scale" guys; "Let any one of you who is without sin be the first to throw a stone at her." Jesus loved this big and this bold. His message is the most powerful message of love in all the world. The outcome … because of His not accusing her, changed her forever to "sin no more." Now that beats a rainbow flag in one person's hand and a gun and a Bible in the other person's hand any day of the week! I hate to admit it, but perhaps Mae West was right, getting "shocked more often" might just be the spiritual defibrillators we need to get our hearts pumping again … with His message instead of ours.
Fred Antonelli, Ph.D., LPC is a former senior pastor of 23 years, a crisis marriage & family therapist, author and founding director of Life Counseling Center, Inc. with offices throughout the Eastern Shore of MD and DE.