Jesus Misspelled: Catholic Church Misspells 'Jesus' on Medals to Celebrate Pope Francis' Anniversary
The name "Jesus" has been misspelled on official Vatican-issued medals designed to celebrate the one year anniversary of Pope Francis' installation as head of the Catholic Church.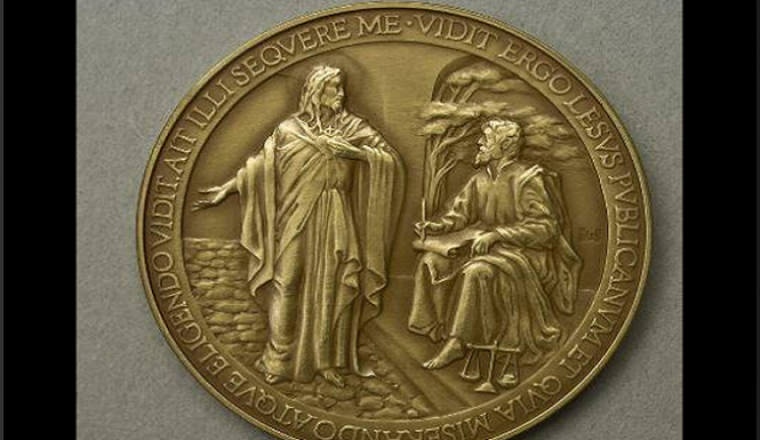 It in an embarrassing incident for the Catholic Church with the Vatican being forced to withdraw thousands of official papal medals from sale after the misspelling of Jesus' name.
The special edition medals were designed to help the Catholic Church mark the first year of Pope Francis' pontificate. The medals, which were produced in gold, silver and bronze, contained a Latin inscription around the edge, but referred to Jesus as "Lesus."
The Italian State Mint produced the medals, which went on sale in official Vatican stores on October 8, but has issued a recall for them just two days later after people began noticing the spelling error, according to the Vatican Publishing House.
The Latin inscription on the medal is in fact Pope Francis' motto, which is taken from a meditation by the 8th-century English monk the Venerable Bede on a passage of the Gospel in which Jesus calls St. Matthew to be an apostle.
The meditation reads: "Vidit ergo Jesus publicanum, et quia miserando atque eligendo vidit, ait illi, 'Sequere me'," which translated means, "Jesus therefore sees the tax collector, and since he sees by having mercy and by choosing, he says to him, 'follow me'."
It appears that not many of the medals were sold before the withdrawal was issued, and according to Italian media, there may have been as few as four purchased.
That ultimately means that the medals displaying the error are extremely rare, and could fetch a very high price on the rare coins market for those who were lucky enough to get their hands on one before they were withdrawn.