Jim Wallis Denounces Federal Court Decision Against Obama Immigration Plan
Jim Wallis has denounced a recent federal court decision that prevents, for now, the implementation of President Barack Obama's immigration reform agenda.
A three judge panel of the Fifth Circuit Court of Appeals ruled 2-1 on Monday against a federal program that would have granted an estimated 5 million undocumented immigrants legal status.
Wallis, who is the founder and president of the Evangelical social justice group Sojourners, said in a statement Tuesday that the panel majority "put politics over people."
"This decision is not justice. It is not what welcoming the stranger and caring for the least of these looks like," stated Wallis.
"Christians must continue to fight alongside our immigrant brothers and sisters, many of whom are members of our churches, so that everyone can enjoy the flourishing that God intends for us all."
In November 2014, President Obama issued an executive action meant to safeguard millions of undocumented immigrants from deportation.
Obama said his immigration plan will give four million people eligibility for a new legal status that temporarily prevents them from being deported and allows them to work.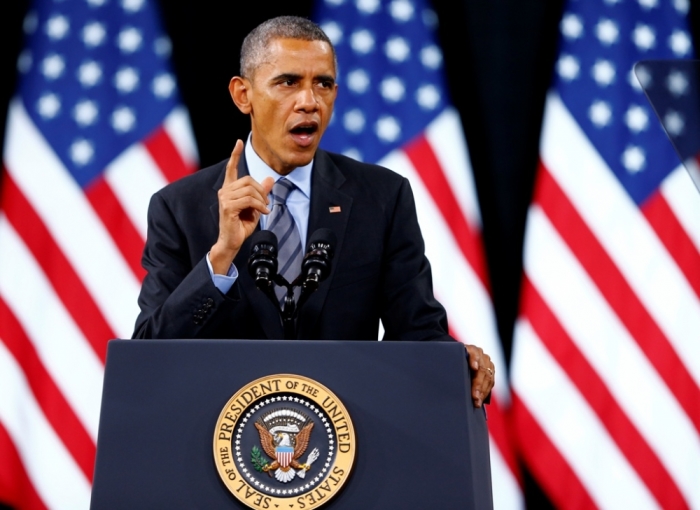 Furthermore, an additional one million people will also have a level of legal protection from deportation through other parts of the plan.
In response to the Obama executive action, several states led by Texas filed suit against the administration, arguing in part that the plan overruled their authority.
In February, U.S. District Court Judge Andrew S. Hanen of the Southern District of Texas, Brownsville Division, granted the states a preliminary injunction against DAPA.
"This Court … finds that at least Texas has satisfied the necessary standing requirements that the Defendants have clearly legislated a substantive rule without complying with the procedural requirements under the Administration Procedure Act," wrote Hanen.
The federal government appealed, but were again rebuffed earlier this week when a three-judge panel of the Fifth Circuit issued a 2-1 decision against DAPA.
"After extensive briefing and more than two hours of oral argument, a motions panel denied the stay after determining that the appeal was unlikely to succeed on its merits," read the majority opinion.
"Reviewing the district court's order for abuse of discretion, we affirm the preliminary injunction because the states have standing; they have established a substantial likelihood of success on the merits of their procedural and substantive APA claims; and they have satisfied the other elements required for an injunction."
House Judiciary Committee Chairman Bob Goodlatte (R-Va.), a member of Congress known for working on immigration issues, said in a statement that he supported the Fifth Circuit panel's decision.
"Today's decision from the federal appeals court is a victory for the Constitution and the American people," stated Rep. Goodlatte.
"President Obama's decision to ignore the limits placed on his power and act unilaterally to rewrite our nation's immigration laws is an affront to the Constitution."
The White House has expressed their intention to appeal the decision, with DAPA possibly going before the U.S. Supreme Court in the near future.