Jim Wallis: White Christians in America Need to Act More Christian Than White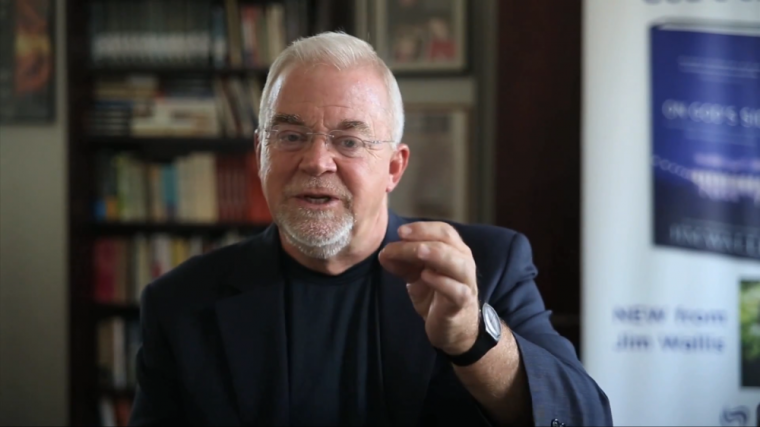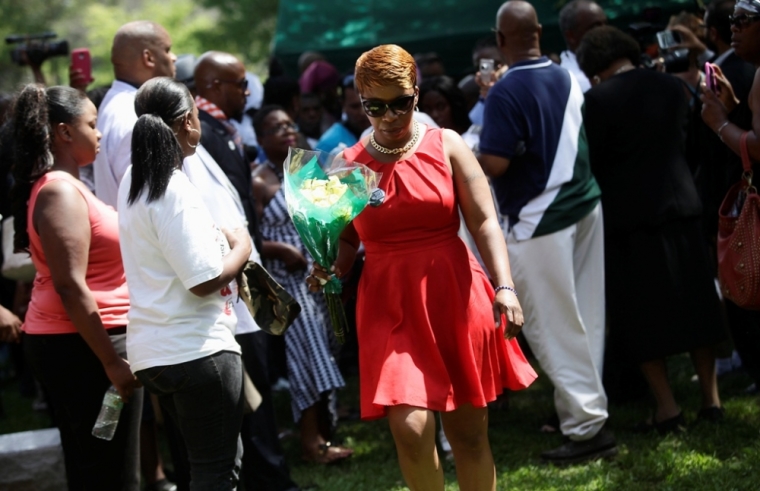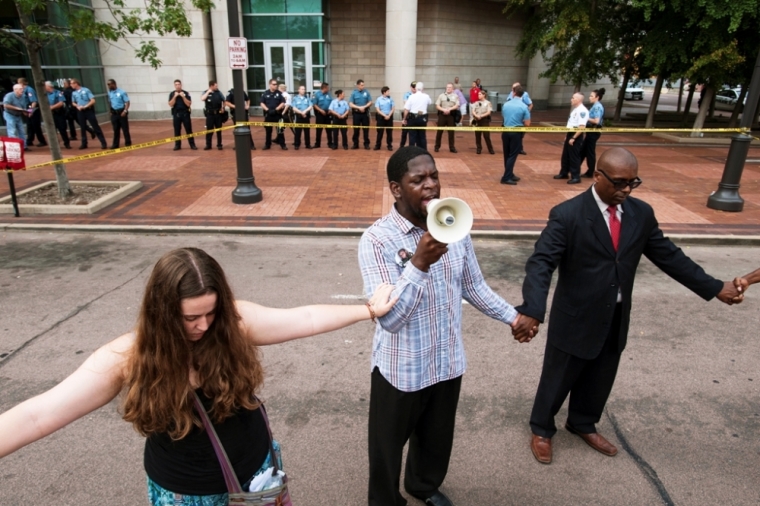 View Photos
Sojourners President and Founder Jim Wallis, one of several faith leaders who are heading to Ferguson, Missouri this weekend to march for justice, is challenging Christians to put their faith ahead of their race when it comes to issues concerning racial relations.
"If white Christians in America acted more Christian than white when it came to race, black parents would be less fearful for their children," said Wallis.
Christians who put faith ahead of race would not be afraid to take on tough racial issues like the police shooting of an unarmed teen in Ferguson with their peers and fight for equality, Wallis asserted.
Street protests broke out over the summer in Ferguson after 18-year-old African American Michael Brown was shot dead August 6 by white police office Darren Wilson after an altercation inside the officer's car. Witnesses say Brown was unarmed and holding his hands in the air when he was hit by eight to 10 bullets.
A grand jury was convened August 20 to decide whether or not to bring the matter to trial. According to the St. Louis Dispatch, Wilson testified before the jury composed of nine white members and six African American members September 16 for four hours, yet there has been little word whether he will be indicted. Last week a Twitter user claimed that the grand jury did not have enough evidence to "warrant an arrest." The possible information leak may cause further delays.
Wallis weighed in on the racial tension in America, saying, "Young black lives are worth less than young white lives in our criminal justice system and that's been painfully shown over and over again." He called this "an unacceptable reality" and declared "it's time to change."
"Time" he said "for white Christians to start acting Christians in America, not white people in America. Time for us to start acting like Christians first, white people second."
Christians, Wallis said, need to have honest discussions about race and what it means to be black in America.
"What does it mean when black America doesn't trust law enforcement in their nation and in their communities and that's across the board, not just in poor neighborhoods. Every black man I know can tell a story about being disrespected or threaten by a white police officer. Every black man in America. Every Christian black man in America. What does that mean?"
He summed, "There's something here we haven't been talking about. Something very big is wrong. Something terrible is going on and the churches have to speak of it. White Christians like me, white Christian leaders, white churches [have to speak about this]. It can't be left to our black brothers and sisters. This is not just their issue; this is our issue."
Wallis is one of the hundreds of faith leaders traveling to St. Louis this weekend to support the protesters who have been keeping "justice for Michael Brown" demonstrations alive for the last two months.
The leaders from Sojourners and groups such as the Fellowship of Reconciliation and PICO National Network will be involved in an effort called "Ferguson October: a Weekend of Resistance," because they believe the police brutality and the lack of legal action are a moral issues.
In a statement to the Christian Post, Missouri pastor Cassandra Gould said that the perceived injustice and racism seemingly demonstrated in Missouri and other states where unarmed African Americans have been attacked, gunned down, and killed "demands a response from the faith community."
"The prophet Micah asked, 'What does God require? To do justice (Micah 6:8).' Justice requires action and God requires justice. There is a clarion call for clergy to stand with Ferguson and (stand) until all of God's children have justice," said the Quinn Chapel AME Church leader.
"Ferguson October" will feature several activities on controversial subjects such as banning the death penalty, transgender identity and socialism that may be a turn off to some churches.
However the faith leaders partnering together for the "Weekend of Resistance" are calling churches to focus their participation on three events: the National Hands Up Worship Services, an interfaith Sunday service set in St. Louis University's Chaifetz Arena, and a Moral Monday March in Ferguson, when clergy members will stand with protesters and engage in acts of civil disobedience.