Joel Osteen Attends Super Bowl, Interviews Christian Football Stars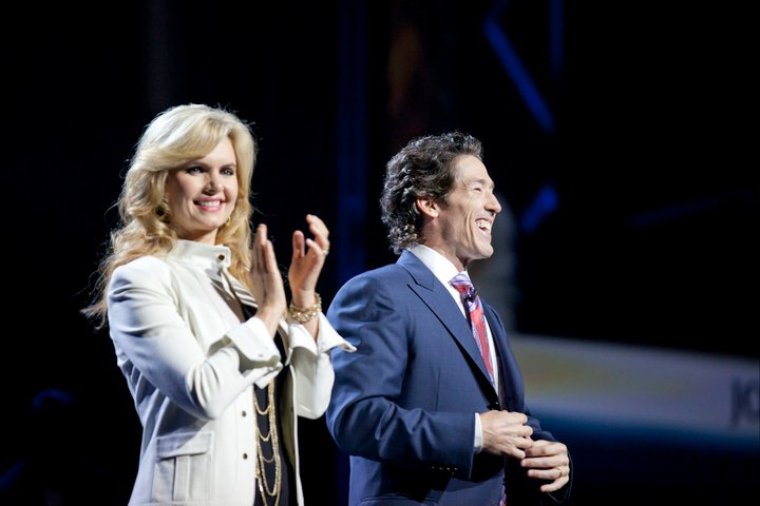 Megachurch pastor Joel Osteen was in Arizona, not only to watch the New England Patriots and Seattle Seahawks competing for the NFL championship, but also to speak to Christian athletes for his upcoming radio shows.
Osteen, co-pastor of Lakewood Church in Houston, Texas, told TV channel KPRC-Houston that he's got a series of radio shows coming, so he wanted to speak to Christian sportsmen, including Tony Dungy, Super Bowl winning coach and Pro Football Hall of Fame finalist; Dallas Cowboys legend Emmitt Smith; and New Orleans Saints Quarterback Drew Brees.
"They're in the limelight but they're people of faith," said Osteen.
He added that his core message is, "We all have a purpose and a destiny and must believe in good things, start the year off right, believing 2015 can be our best year so far."
Asked how big of a football fan he is, the pastor replied, "I'm a big fan. I'm a big Texan fan, mainly, but I love playing football or watching football and play sports,"
The host then asked Pastor Osteen's wife, Victoria, "Are you pretty athletic?"
"I'm pretty athletic," she replied. The host asked Osteen if she really is athletic. "Well, she sure is. Whatever she says she is, she is," the pastor said.
Osteen also said he's "leaning toward the Seahawks. I'm thinking it might be their year again."
However, Patriots didn't allow the Seahawks to repeat as NFL champions with a goal line interception in the last minute of the game.
Osteen was asked earlier whether God cares who wins the NFL championship.
"Well you know, I think God cares about us being our best, and obviously somebody's gonna lose, somebody's gonna win, so I don't know," Osteen told USA Today. "I think my thing is ... I'd encourage people to pray your skills would come out to the full, and you'd be your best."