John Legend's Wife Chrissy Teigen Questions His Role as Jesus in NBC's 'Jesus Christ Superstar'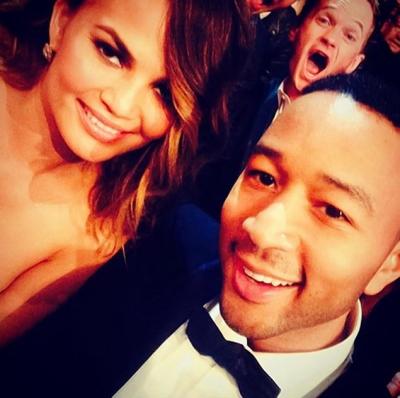 John Legend announced earlier this week that he'll be playing Jesus in NBC's live production of "Jesus Christ Superstar" in 2018. But soon after, his wife, Chrissy Teigen, balked at the idea.
"How are they gonna fit u in the manger?" Teigen tweeted Legend in the comment section of his post announcing the esteemed role.
He quipped back, "One of the many baby John Legend's will be in the manger."
Legend's response was in reference to the many baby look alike messages he receives on social media of people who think their babies look like him.
Although Teigen's comments were in jest, the "Lip Sync Battle" host has been known for lashing out against Christianity. At the Women's March in January, she said that she doesn't look to Jesus for anything.
Teigen took to Twitter to boast about her participation in the Women's March demonstrations in January which was reportedly had 2.9 million participants worldwide.
After reading her message, user Jan Finochio, a pastor, asked Teigen a pointed question.
"Is Jesus shaping your personal culture or is the culture shaping you? Just wondering," Finochio inquired.
Within minutes of receiving the question, Teigen responded: "Jesus isn't shaping my anything."
Teigen and Legend had their first child last year through in vitro fertilization. After the birth of her baby, she took to social media to share her feelings toward God after she was accused of trying to play God.
One Twitter commenter posted a message to Teigen saying she "used to like" her before learning that she chose her baby's gender, describing it as "messing with the natural blessing from God."
The feisty mother snapped back, asserting that her "natural blessing from God was infertility."
Regardless of Teigen's thoughts about Jesus or the Christian faith, Legend publicly celebrated being asked to play Jesus in NBC's upcoming live production of "Jesus Christ Superstar."
The rock opera is set to air live on Easter Sunday, April 1, 2018. The production will be staged in front of a live audience at the Marcy Armory in Brooklyn, New York's Williamsburg neighborhood.