Josh Duggar Concedes He Is 'Biggest Hypocrite Ever,' Admits to Cheating on His Wife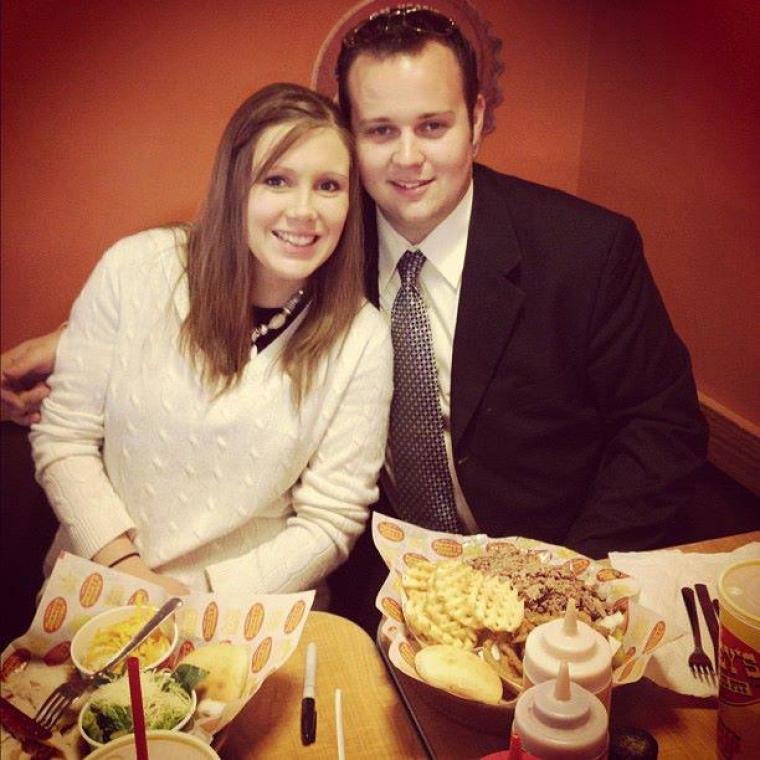 In a statement released on Thursday, Josh Duggar confessed to cheating on his wife after reports surfaced that he had signed up for an account with a website that promotes extra-marital affairs.
"I have been the biggest hypocrite ever. While espousing faith and family values, I have been unfaithful to my wife," admitted Duggar. His unfaithful actions were discovered after hackers leaked information on clients of the adulterous website Ashley Madison, who confirmed the security breach of their website on Tuesday.
"I am so ashamed of the double life that I have been living and am grieved for the hurt, pain and disgrace my sin has caused my wife and family, and most of all Jesus and all those who profess faith in Him," Duggar said.
"I have brought hurt and a reproach to my family, close friends and the fans of our show with my actions."
Duggar, 27, married his wife, Anna Keller, in September of 2008. The couple have four children and their youngest child, Meredith Grace, was born in July.
Duggar, who was previously employed by the Family Research Council Action, resigned his position in May after reports surfaced that he had molested at least two of his sisters and another girl while he was still a teenager. He reportedly sought help from his family and others for his indiscretions, and has since been forgiven by his sisters, Jessa Seewald and Jill Dillard, and other victims.
"The last few years, while publicly stating I was fighting against immorality in our country I was hiding my own personal failures," Duggar continued.
"As I am learning the hard way, we have the freedom to choose our actions, but we do not get to choose our consequences. I deeply regret all the hurt I have caused so many by being such a bad example.
"I humbly ask for your forgiveness. Please pray for my precious wife Anna and our family during this time."
The reality television show "19 Kids and Counting" was canceled by TLC in July following reports and controversy surrounding Duggar's sexual behavior with his sisters and other girls when he was 14 and 15.
Jim Bob and Michelle Duggar declared that the new revelations about their eldest son has left them "heart broken."
"When we learned of this late last night our hearts were broken," said Jim Bob and Michelle. "As we continue to place our trust in God we ask for your prayers for Josh, Anna, our grandchildren and our entire family."
According to Gawker and other news sites, Duggar deactivated the Ashley Madison account after the molestation reports surfaced in the media. These reports further claim that Duggar paid an extra $250 to Ashley Madison so as to secure a refund if he did not receive an adulterous affair within three months.
During that time he was an employee of the Family Research Council and had been working to defend the traditional Christian view of marriage in the public square. Tony Perkins released a statement on Wednesday regarding Duggar's new confession.
"Last night we learned from online reports about allegations concerning Josh Duggar and then read his confession today," Perkins said. "We are grieved by Josh's conduct and the devastating impact of his pornography addiction and marital unfaithfulness.
"Our hearts hurt for his family, and all those affected by Josh's actions. His deceitful behavior harms his family, his friends, his former coworkers, and the cause he has publicly espoused."
Perkins admonished Duggar for his duplicitous life, shortcomings, and the damage that behavior does to the larger Christian witness. "Those of us who advocate for family values in the public square are held to a higher standard, and Josh's failures serve as a painful reminder of the destructive effects of not living with integrity. We are praying for the family."