Journalists Have an 'Anti-Parenting Bias,' NYT Managing Editor Admits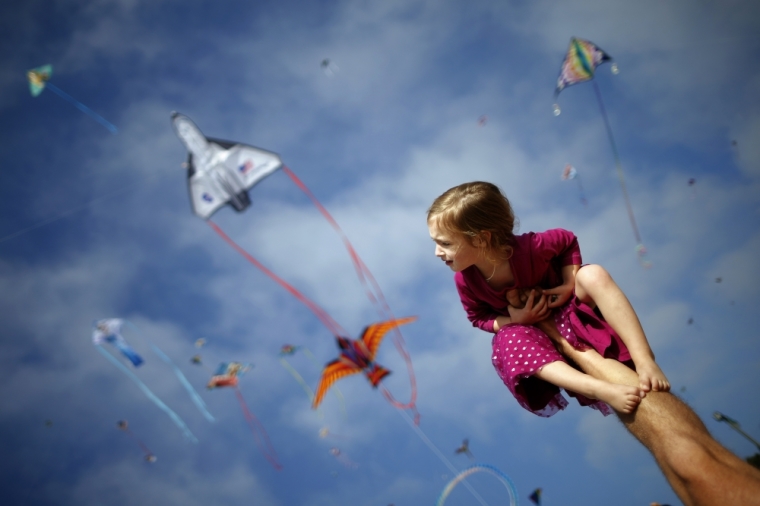 Journalists have an "anti-parenting bias," David Leonhardt, managing editor of The New York Times, admitted.
"We are biased toward paid work — and against time spent doing anything else, especially parenting," he wrote for The Times blog "The Upshot."
The post was originally part of a weekly newsletter for subscribers and was published online April 3.
Leonhardt was reacting to reporting on a recent study purporting to show that the amount of time parents spend with their children did not matter. The study, however, was based upon "scant data," its conclusions were not as sweeping as reported, and lots of other studies using better data have shown the opposite, Leonhardt wrote. Despite these weaknesses, "media coverage of the study was glowing."
(For more on the study, check out this blog post by Ariel Kalil and Susan Mayer for The Brookings Institute.)
Just recently, for example, a new book by Harvard political scientist Robert Putnam, Our Kids: The American Dream in Crisis, highlighted the exhaustive research showing, in part, the importance of parents to children's lives, and how single parenting has exacerbated the opportunity gap between rich and poor in the United States, Leonhardt pointed out. (See here and here for The Christian Post's interview with Putnam about that book.)
So why would reporters rush to report that parenting matters little to kids?
Leonhardt believes the reason is that journalists themselves spend many hours at work, which leaves little time for parenting (if they are parents), so they are eager to report on any evidence that the amount of time spent with kids doesn't matter.
"Journalists often spend the bulk of their waking hours being journalists first — and fathers, mothers, husbands, wives, boyfriends, girlfriends, sons and daughters second," he wrote.
Leonhardt failed to recognize, however, that reporters' anti-parenting bias could also be a function of their liberal bias.
In a March 19 op-ed for The Week, Pascal-Emmanuel Gobry pointed out that many liberals recognize that the Sexual Revolution was, well, revolutionary, yet deny that the family breakdown it created had any negative impact on poor and middle class families.
"To question whether the Sexual Revolution has had something to do with the decline of marriage is like wondering whether the French Revolution had anything to do with regicide," he wrote.
To illustrate this point, look to Silicon Valley tech companies. These companies are extremely liberal (in identification, but not in operation, Joel Kotkin wrote in a Tuesday op-ed for Real Clear Politics.) A Wednesday report in National Journal, for instance, pointed out the Republicans in Silicon Valley tech companies must stay "in the closet" for fear of losing their jobs.
Consistent with an ideology that deemphasizes the importance of parenting, these tech companies do not have parenting-friendly policies.
In a Tuesday post for "The Upshot," Claire Cain Miller wrote that Silicon Valley tech companies are not family friendly workplaces. They have an assortment of benefits for their employees, such as "all-night hackathons" and weekend laser tag retreats, for instance, yet many have no parental leave policy.