Judge Who Said Raped 14-Year-Old Girl Appeared 'Older Than Chronological Age' Admits He Deserves to Be Censured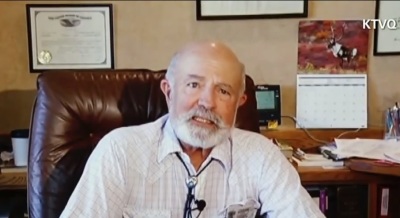 A Montana judge, who during a sentencing of a man convicted of raping a 14-year-old girl commented that the victim appeared "older than her chronological age," has admitted Tuesday that he deserved to be censured for his remarks.
District Judge G. Todd Baugh acknowledged that he should not have spoken about the victim, who committed suicide after she was raped, though he stopped short of saying he should step down from the bench.
"I shouldn't have said that ... I don't contest that appearance of impropriety," he told the The Associated Press. "I don't think it's appropriate to be removed."
Baugh also told The Associated Press that his comments had undermined public confidence in the courts and consequently violated judicial ethics rules.
The judge had previously tried to distance himself from his comments, telling CNN in August, when the sentence was handed down, that he was "not sure just what I was attempting to say at that point but it did not come out correct."
A member of the state judicial ethics panel informed Baugh that he would be recommended for censure, the judge claimed. The Montana Judicial Standards Commission refused to confirm the report, citing that it did not usually disclose details of pending cases.
"I'm kind of a lightning rod on this and I don't want somebody collaterally damaged," Baugh said, declining to name which individual on the panel had told him that he could be censured.
Baugh drew the heat of extensive public criticism after he sentenced former teacher Stacey Rambold to a 30 day sentence for the rape.
The Montana Attorney General's office also waded into the case and appealed the sentence, calling it "lenient and illegal."
State Attorney General, Tim Fox, is arguing that the convicted rapist should at least serve a mandatory minimum sentence of four years, though his office has said that a 20 year sentence with 10 years suspended would be justified.
Using a different part of state law, prosecutors earlier had argued for two years minimum in prison for Rambold, though they had they had pushed for as much as 20 years with 10 years suspended.
Because of the state's appeal, Rambold is currently free and out of prison.